Hello .
I update ojs to 3.1.1.4 from 3.1.1.4 .
Info server
|Plataforma SO|Linux|
|Versión PHP|7.0.33-0+deb9u1|
|Versión Apache|Apache/2.4.25 (Debian)|
|Driver de la base de datos|postgres|
|Versión del servidor de bases de datos|PostgreSQL 9.6.11 on x86_64-pc-linux-gnu (Debian 9.6.11-1.pgdg90+1), compiled by gcc (Debian 6.3.0-18+deb9u1) 6.3.0 20170516, 64-bit|
log install (php tools/upgrade.php upgrade): log update
it's fine the log or not?
The system apparently update fine but when I want to add a new galley: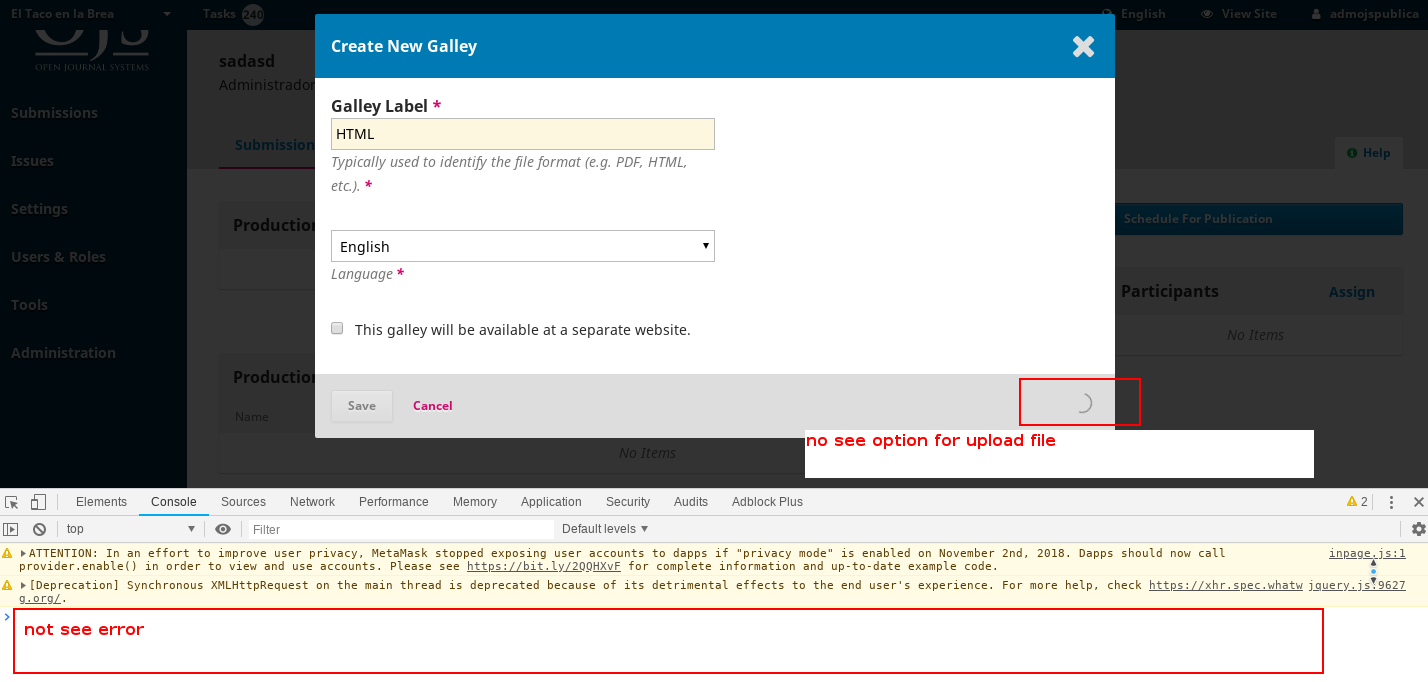 What can happen? I think is a ajax error but …
What I can do?
Regards
Cristian