Hi,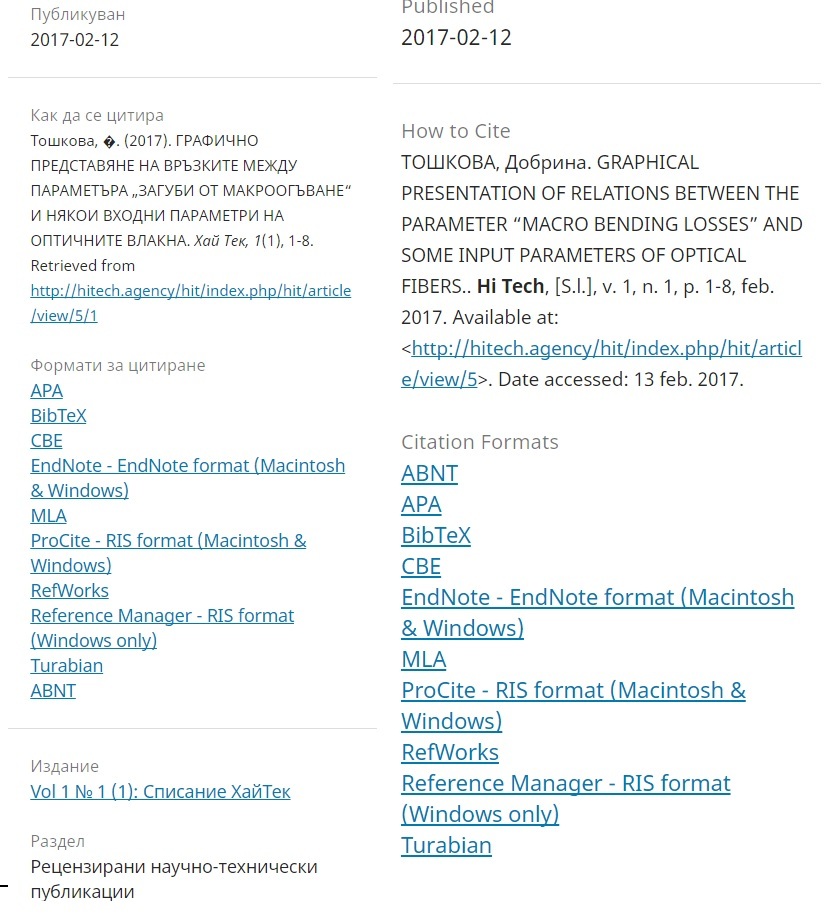 Problem with first name displaying in citation by default.
The first name in citation on Bulgarian locale is not visible, in English all is OK. This is only in default screen - you can see ( ?). If choice is ABNT ot other standard, all is OK.
In ver. 3.0.1 all is working. The error is in 3.0.2 version only.
May be it is Error in some bg_BG Locale, but i cant find.
Can you help me to find this bug.
Regards,
A.T.