Hi,
I have migrated from ojs 2.4.8.0 my site to magazines to version 3.1.1.4. I have had some error messages, but the site and journals work correctly until now.
Now I have found that my administrator account can't upload an image for the site logo.
This is the image of the error: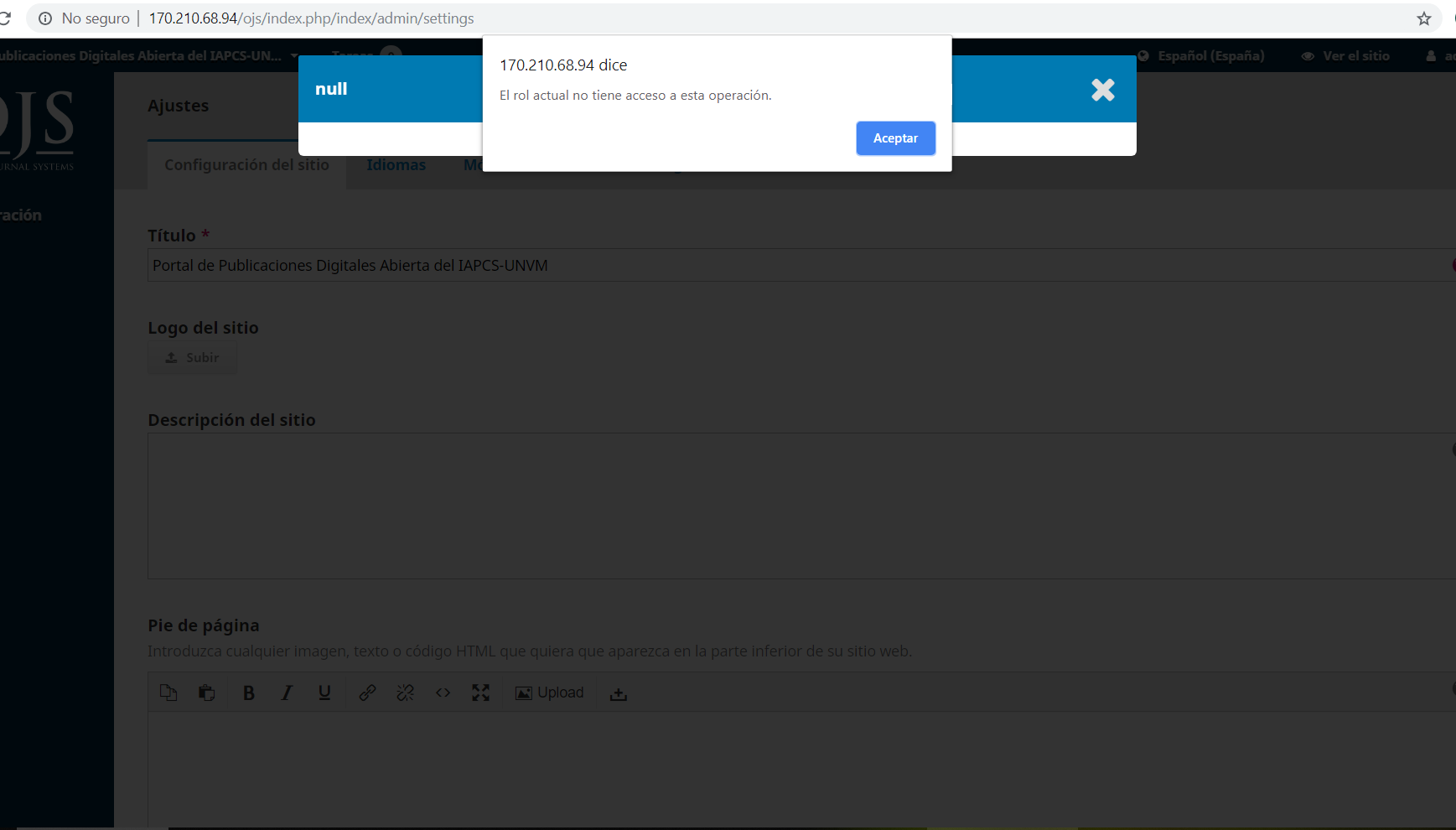 I have done what is suggested in this thread (Changing a site administrator - #6 by asmecher) and looked for other similar answers in the forum, but I can not solve the problem …
Any suggestions? Thank you.
PS: my apologies for my poor English