Estimados señores:/Dear Sirs,
Hemos instalado la version 3.3.1.0 hemos intalado el plugin Backup y creemos que se ha hecho bien, pero no sabemos como podemos generar el backup y donde se puede guardar. We have installed version 3.3.1.0 we have installed the Backup plugin and we think it has been done well, but we don't know how we can generate the backup and where it can be saved.

En cuanto a PKP Preservation Network hemos visto que está en Ajuste de distribución-Almacenamiento-PKP Preservation Networl pero no conseguimos encontrar donde podemos ver los trabajos depositados como se veía en las versiones anteriores,/As for PKP Preservation Network we have seen that it is in Distribution Settings-Storage-PKP Preservation Networl but we can't find where we can see the deposited jobs as in the previous versions.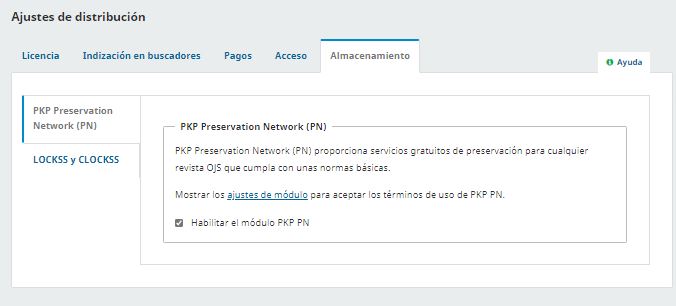 Versión anterior/Previous version


Gracias. Thanks