Hi,
I am using OJS: 3.3.0.6 with the PKP PLN plugin version: 2.0.4.1 released on 2.2.2021
I have two journals in OJS installation and so far published about 23 issues. Recently, I noticed that it stopped archiving in PKP-PLN.
In the PKP PLN plugin status tab, it shows that issue no 8 is still pending but after that issues were archived successfully upto issue 18.
Then Issue no 19 and 20 are again pending.
Below are the two unique identifier for my journals in PKP PLN and their status:
Journal 1) - SEISENSE Business Review
PKP PLN Identifier: 5C27606A-486B-40FC-91EC-46DFD735FBB1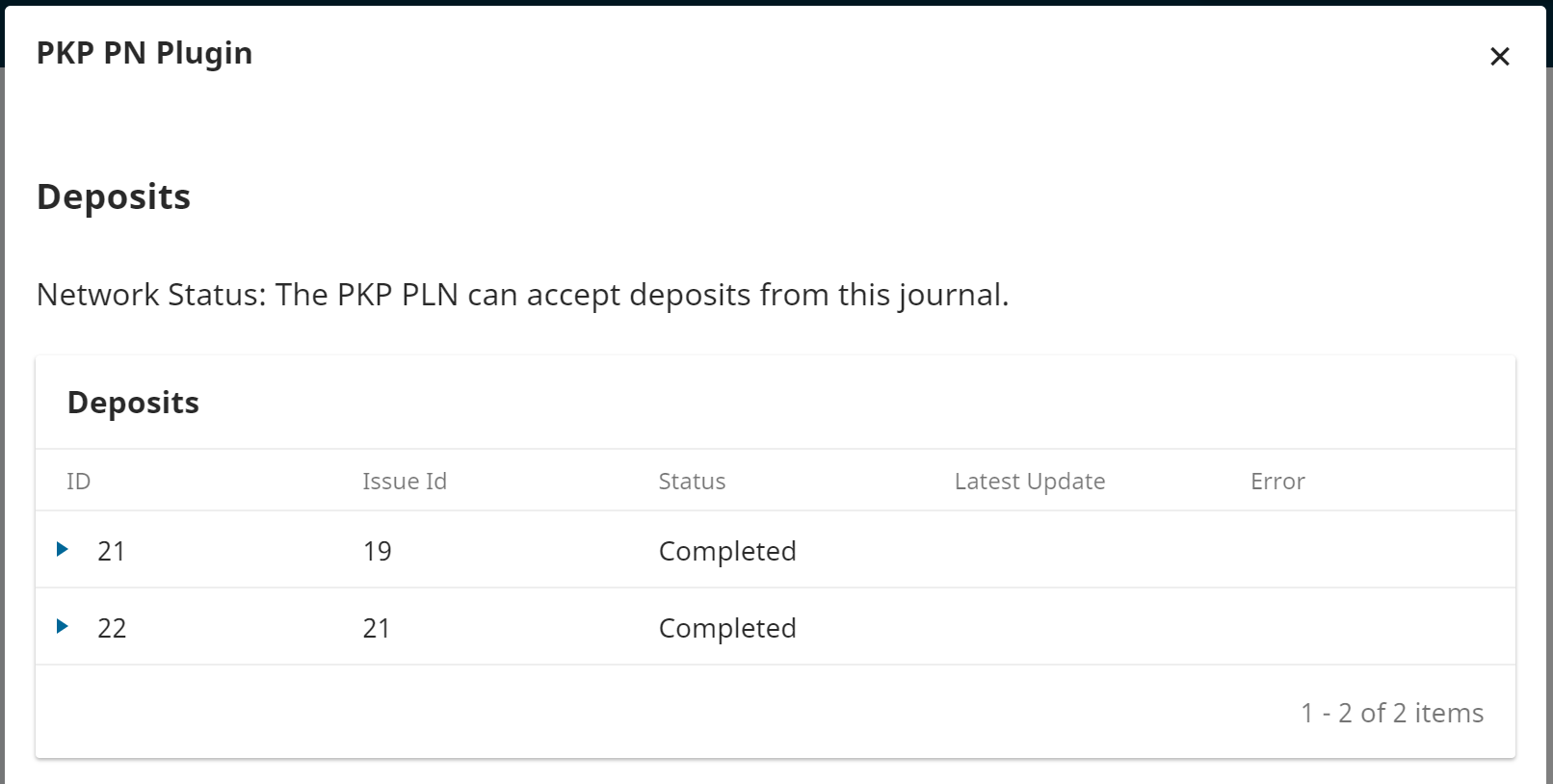 Although journal 1 has published only two issues is showing in the status as completed as well. Yet in the ISSN archival status, it is not showing any record.
Journal 2) SEISENSE Journal of Management
PKP PLN Identifier: 45EF22D5-210E-48A4-9A73-3F283F1016EB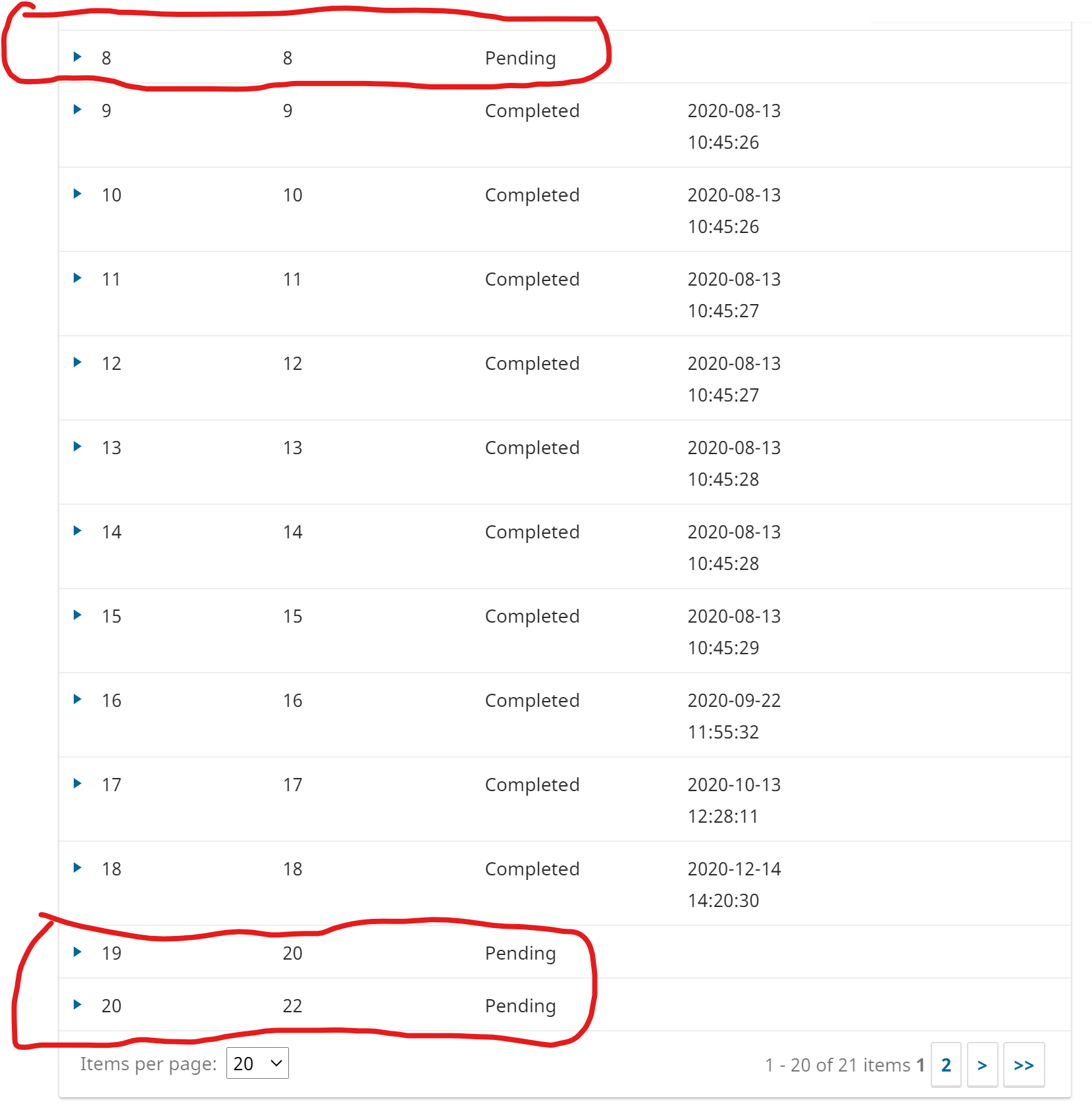 In the scheduledTaskLogs folder I found the following entries (Dated 4,5 and 6th of July)
PKPPNDepositorTask-60e2fd30721cb-20210705.log
[2021-07-05 15:38:08] https://journal.seisense.com
[2021-07-05 15:38:08] [Notice] Task process started.
[2021-07-05 15:38:08] [Notice] PLN Depositor executeActions started
[2021-07-05 15:38:08] [Notice] Depositor processing for SEISENSE Business Review.
[2021-07-05 15:38:08] [Notice] Getting service document.
[2021-07-05 15:38:08] [Notice] Processing deposit status updates.
[2021-07-05 15:38:08] [Notice] Processing updated content.
[2021-07-05 15:38:08] [Notice] Processing new content.
[2021-07-05 15:38:08] [Notice] Packaging content for deposit.
[2021-07-05 15:38:08] [Notice] Sending deposits to the PKP PN.
[2021-07-05 15:38:08] [Notice] Depositor processing for SEISENSE Journal of Management.
[2021-07-05 15:38:08] [Notice] Getting service document.
[2021-07-05 15:38:09] [Notice] Processing deposit status updates.
[2021-07-05 15:38:09] [Notice] Processing updated content.
[2021-07-05 15:38:09] [Notice] Processing new content.
[2021-07-05 15:38:09] [Notice] Packaging content for deposit.
[2021-07-05 15:38:09] [Notice] Trying package deposit 8 (Issue: 8) (Local Status: [New], Processing Status: [Unknown], Lockss Status: [Unknown])

Any advice here to solve this issue is highly appreciated.
Thanks
Seisense