Hello everyone, everything good?
After the information and many interventions in the previously opened topic PKP PN Plugin does not work, the plugin is configured in config.ini and it is still not working. Previously, we had only one magazine, today we have 2 more, totaling 3 magazines and the problem persists.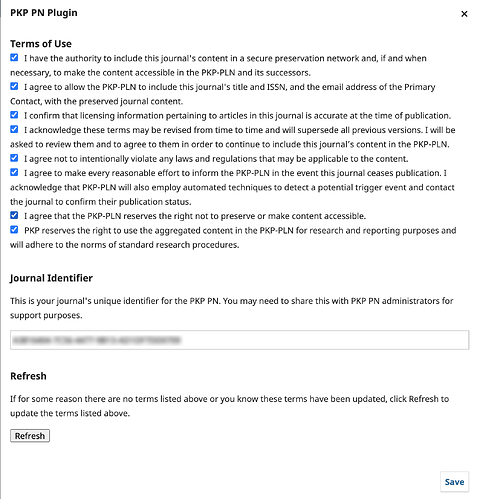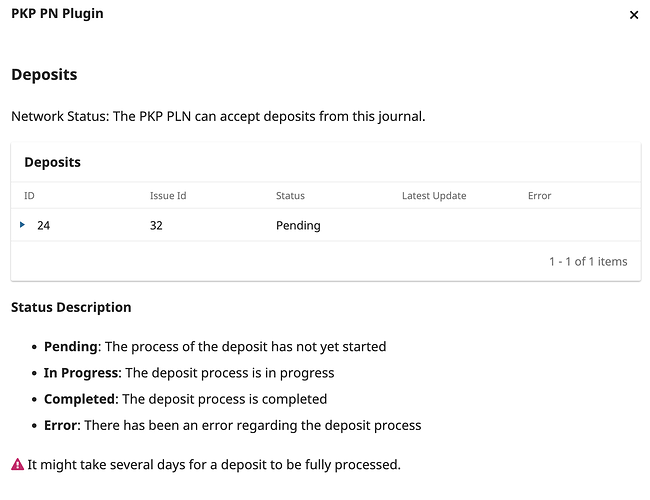 OJS 3.3.0.8
PKP PN Plugin version 2.0.4.2
URL: https://periodicos.ifma.edu.br/redesign
URL: https://periodicos.ifma.edu.br/actatecnologica
Here are some scheduledTaskLogs PKP PN Plugin: https://drive.google.com/drive/folders/1aKOqfZCbCtPiEHVdKkm57wy4ZNwNIRFx?usp=share_link
I hope you can help me and solve this problem that has been haunting us for so long.