Describe the issue or problem
We use the latest version of the PKP PN plugin. It has been almost 5 days since the plugin was installed and activated. Yesterday our journal was added in onix.csv in 2 lines. Also, Archival Status for 2023 has been added to the ISSN portal.
According to the attached image, the conditions of the plugin are in progress and have 4 similar pages with 91 iteam (It is not displayed). The deposit option has not been added yet. And I want to know, according to the conditions shown in the picture, is the process normal? .
Will it be possible to access the archive?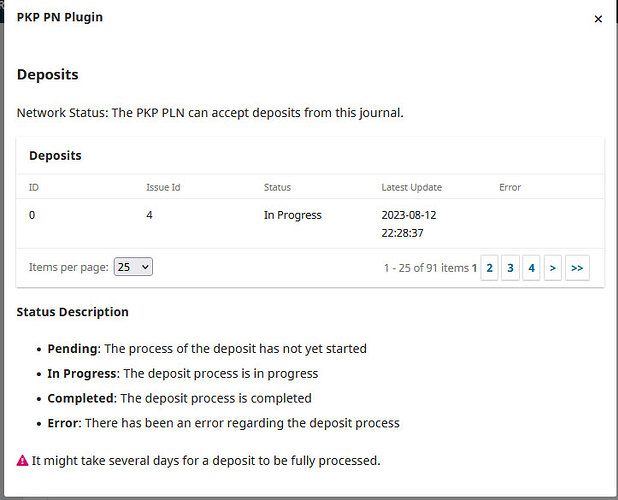 Url : https://jclr.rovedar.com
ISSN : 2980-8065
What application are you using?
OJS 3.3.0.14