Hello, everyone!
At the beginning of last month I've upgraded OJS in our server (from 2.4.7-1 to 2.4.8-1) in order to participate in the LOCKSS network provided by the PKP. Everything seemed to work perfectly fine until recently I've found out that the network status in the LOCKSS column for all our deposits is still "unknown" (although the processing status message says it's "sent to LOCKSS").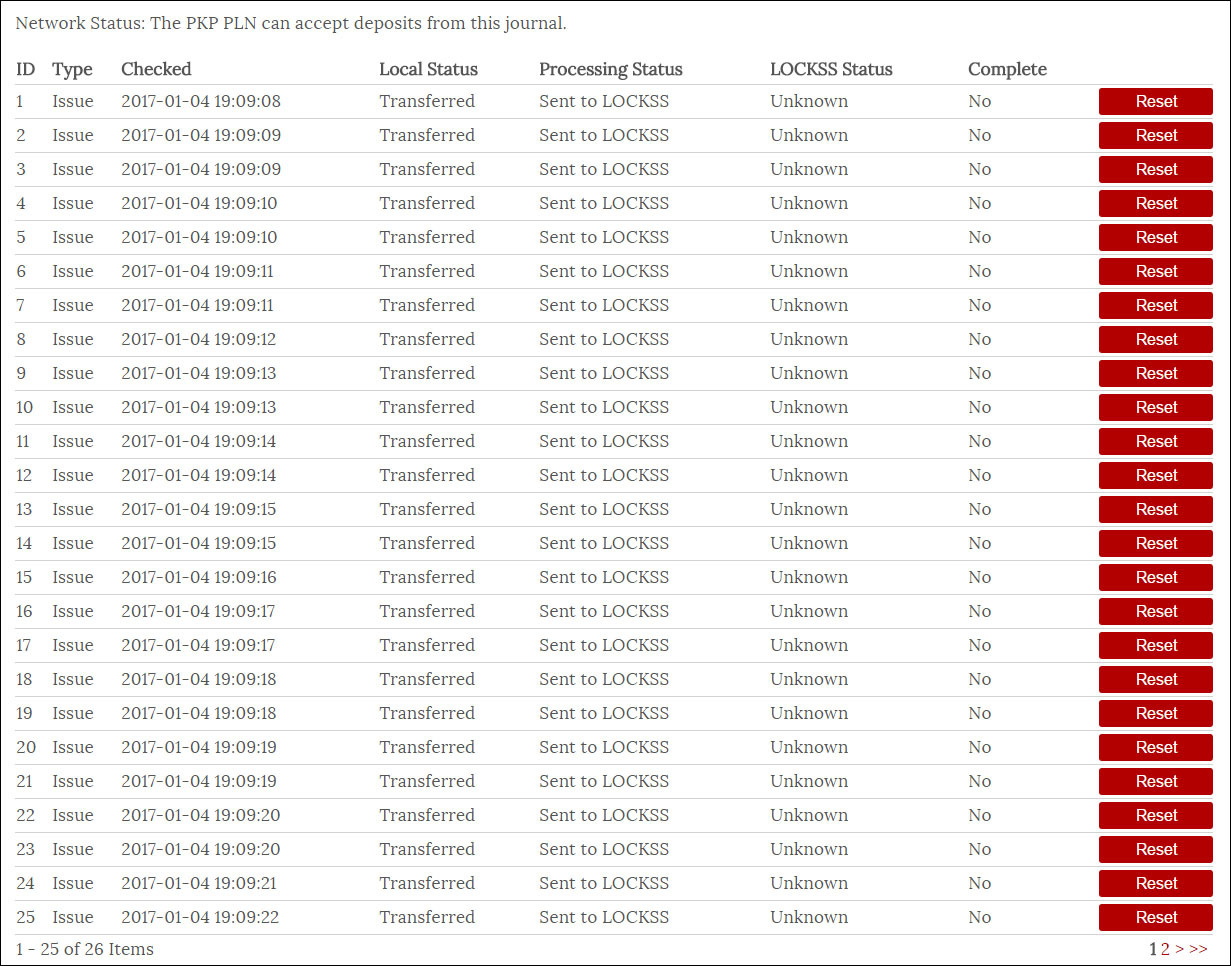 The update (and plugin setup) took place on 4th of December. I think it has reached current status after 4-5 days (I don't remember the exact date), so it means that it has been 3-4 weeks since nothing has changed. I know that deposit processing takes time, but it seems long enough, so I began to worry that something went wrong.
Would anyone on the PLN side be able to check whether everything is ok and let me know if there is anything I can do? Shall I wait a little bit longer, reset the process or do anything else?
And last but not least, many thanks for OJS, PKP PLN and all your good work. Keep it up!
P.