Hello team,
We have a strange problem. The PDF button of every article suddenly disapperead.
I'm only the Journal administrator but the Journal Manager said me that he doesn't do anything strange on the submission.
As you can see in the screenshot the Galley are present, but there is no PDF button in the frontend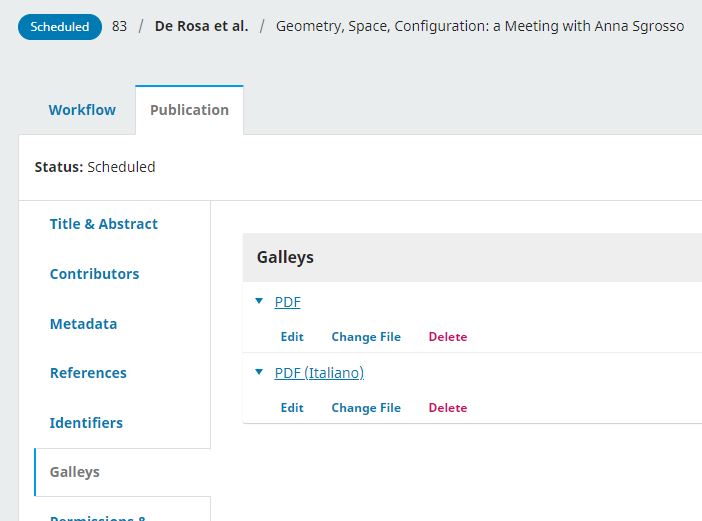 The OJS version is 3.2.0.3 on Ubuntu 20.04 and I tried to update to the latest OJS version, but the PDF button still doesn't appear.
I specify that some articles I uploaded with Quick submit plugin, but even those uploaded with the normal workflow have disappeared, but the Galleys are all present in the administrative interface.
Thanks to anyone who can give me a hand to solve the problem