Dear PKP Team,
We are using the Open Typesetting Stack Plugin in OJS 3.0.2. The submitted jobs can be successfully completed but the converted XML and PDF files cannot be automatically downloaded to the 'Production Ready Files'. The server's error log shows:
PHP Fatal error: Call to a member function getId() on a non-object in /var/www/plugins/generic/markup/MarkupGatewayPlugin.inc.php on line 421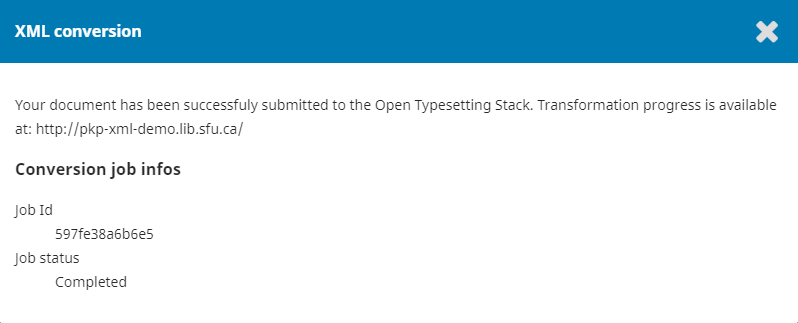 Could you help look into this issue please? Many thanks.
Regards,
Yan