We are using OMP 3.2.0.2, though due to upgrade soon.
When attempting to export XML metadata from the Onix 3.0 Monograph Export Plugin, all attempts to open the plugin result in the error "This press is missing some required information. Please go to Settings > Workflow > Production and fill in the missing details." Settings > Workflow > Production, however, does not exist: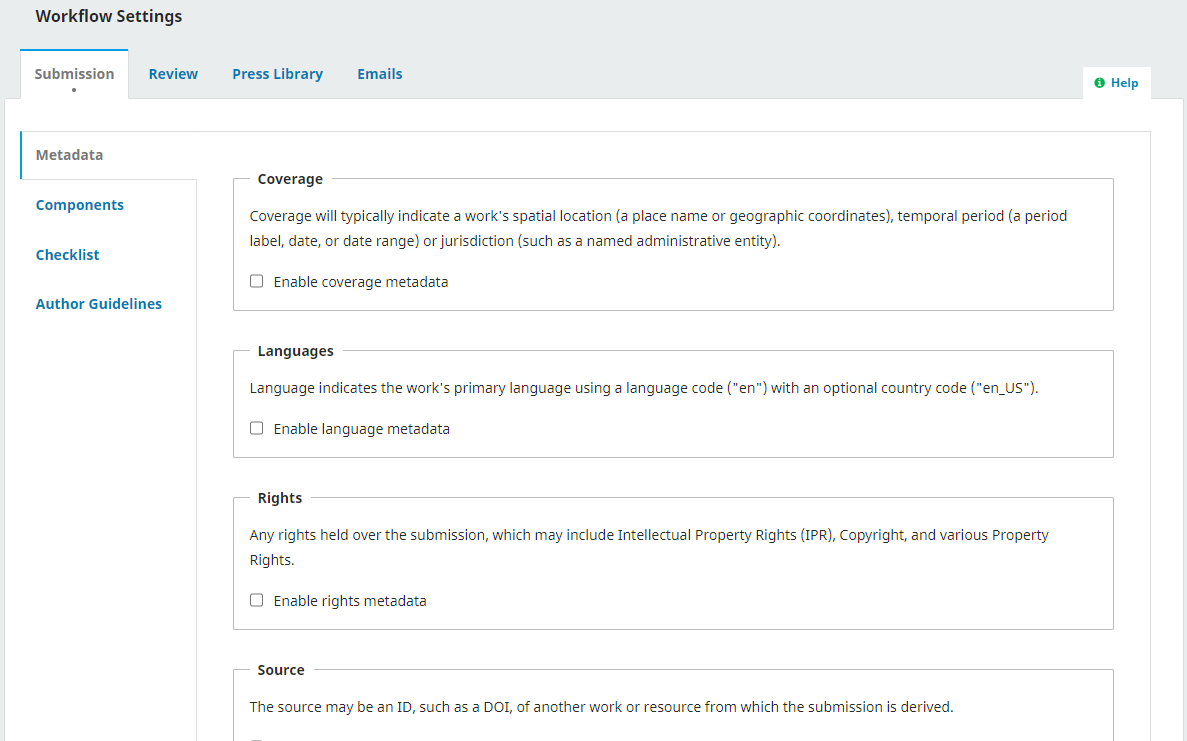 There are some settings on the Workflow > Submission landing page for determining metadata authors are prompted to supply during submissions, but changing these has no effect on the Onix plugin.
Can anyone tell us where to adjust settings to enable use of the Onix plugin?