OJS3 only shows statistics since a certain date.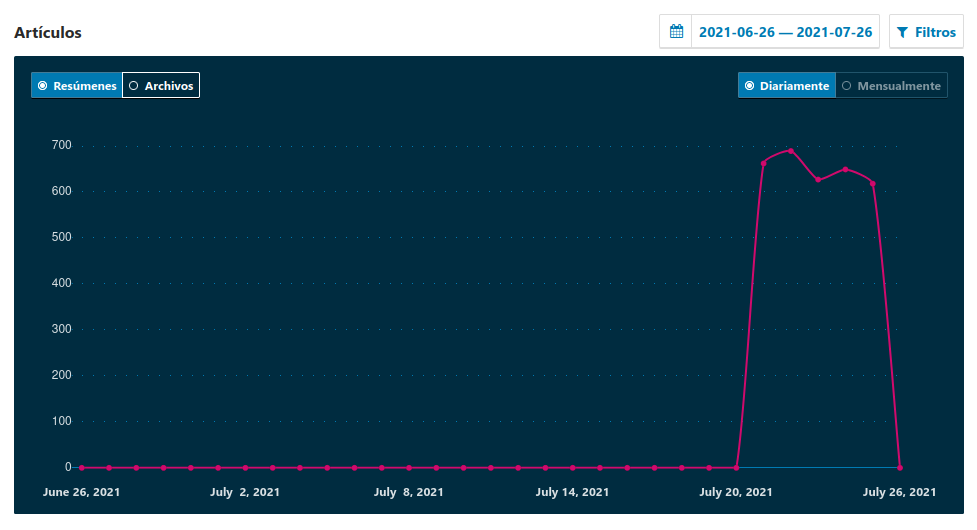 Acron and Statistics plugins are enabled.
I use a regular (not modified) apache2 log.
Plenty of files in the "archived" folder.
What I tried to resolve the issue:
I tried to "reprocess" the logs moving old files from "archive" to "stage" folders.
When I call the "tools/runScheduledTasks.php" script, OJS takes a long time to reprocess them… but then, nothing is shown in the statistics page.
I cleared the cache (client and server sides) and I wait more than 24 hours to let the tool complete any possible internal process, but the result is the same.
Application Version: OJS 3.2.1-4