After a seemingly succesful installation of OJS3, a blank page is shown when trying to access articles either in PDF or HTML.
For instance (OJS3 site): http://wca57008.wcaup.com/ojs/index.php/historiaregional/article/view/261
(OJS2 site): http://historiaregional.org/ojs/index.php/historiaregional/article/view/261
If we try to access the files from within the OJS3 administration panel, an Error 500 screen is reached.
Unfortunately, I don't have access to the PHP error log right now. I've looked at the OJS2 installation we're migrating from, and found no PDF files nor the expected subdirectories in the files_dir directory (FTP access):

However, from within the OJS2 administration panel (rather than accessing the server through FTP), I can see that these files do exist somewhere (naturally, the OJS2 site works as intended):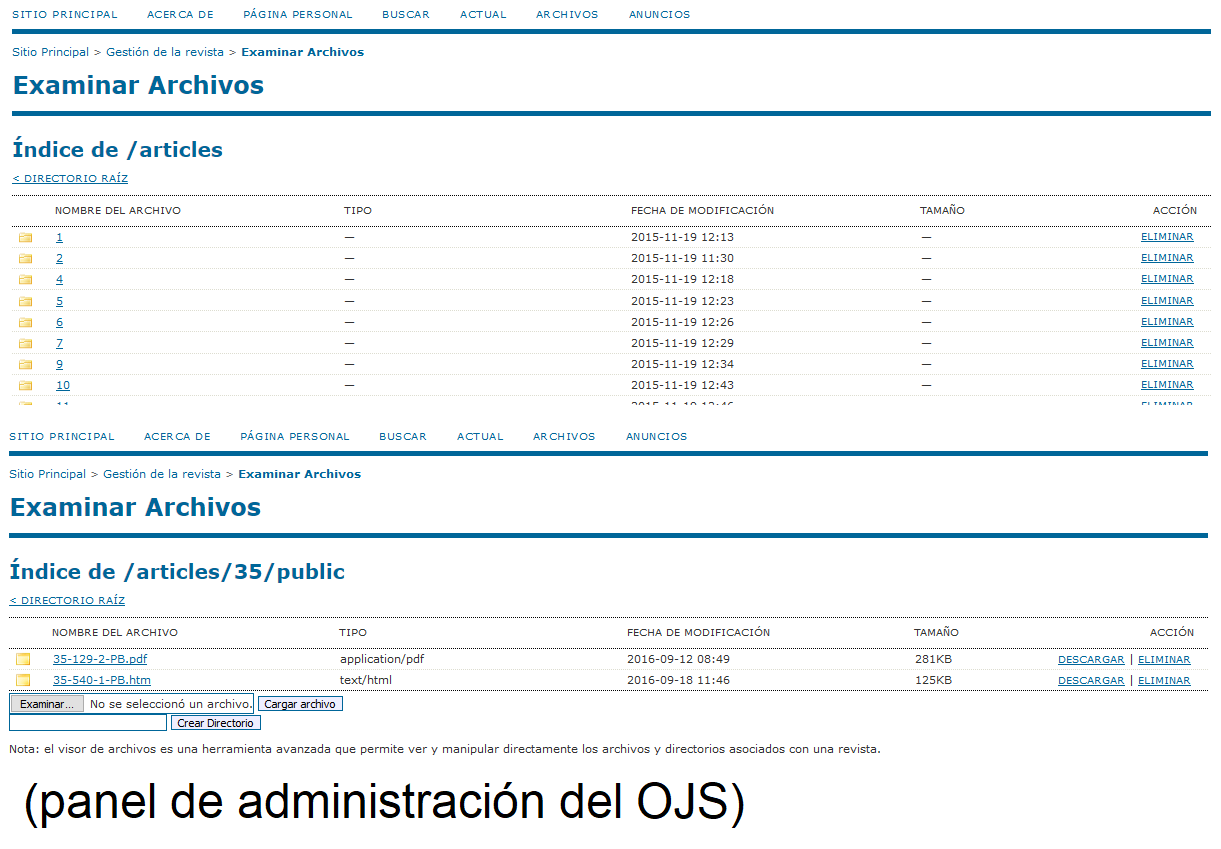 Are the documents being stored in the MySQL database in OJS2? I found no references regarding this upon searching. In any case, what should be done to migrate this properly into OJS3?
Thanks in advance.