Hi,
I'm testing an upgrade of an existing journal from OJS-2.4.8.3 to OJS-3.1.1-4. At first sight, upgrading seems to work in general, though there seems to be a problem with the languages/locales. The 2.4.8 version probably only had Dutch selected. After the upgrade, the journal interface is in Dutch, but:
The locale seems to be very incomplete (lots of missing labels, even though I can find some of those labels in the locale XML files, so for some reason they're not being found)
The "languages" tab of the website settings only lists 1 language (Dutch), without any possibility to change to or install another language (see screenshot)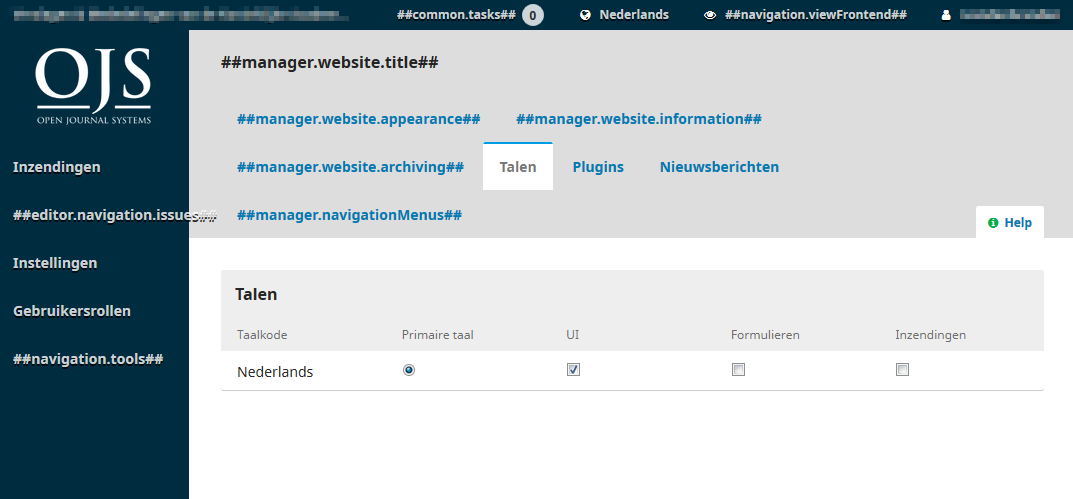 What could be wrong, and how can this be fixed? I mean, how can I at least add English (or another language) after installation, when I don't find any options to do so in the web interface?
Kind regards,
Ron