Description of issue or problem I'm having:
In this case, users have noticed that they are unable to switch the order around in the upcoming issue that will be published soon.
Steps I took leading up to the issue:
go to this url https:// → journalhosting.ucalgary.ca/index.php/arctic/manageIssues
ex:
So below link in will take you to the section I am trying to change
https://journalhosting.ucalgary.ca/index.php/arctic/manageIssues
I am logged in as admin user which is a username with journal manager privileges
Then click the blue link under "future Issues" that says Vol. 74 No. 4
The window that opens - "table of contents" is where you want to be
On the right hand side there is a button that says "order"
Click that and then you will see up/down arrows beside all of the sections
"book review" section should be just after the "notes" section
Once you move that up, at the bottom of the pop-up window click the "done" button
This is when the section I've just moved jumps back to just under "letters to the Editor" .
What I tried to resolve the issue:
Read and followed this post
try turning on and off config param: enable_minified = On/Off
Application Version - e.g., OJS 3.1.2:
just upgraded from ojs-3.2.1-4 to ojs-3.3.0-8
Additional information, such as screenshots and error log messages if applicable:
You will see javascript warning in this attachment.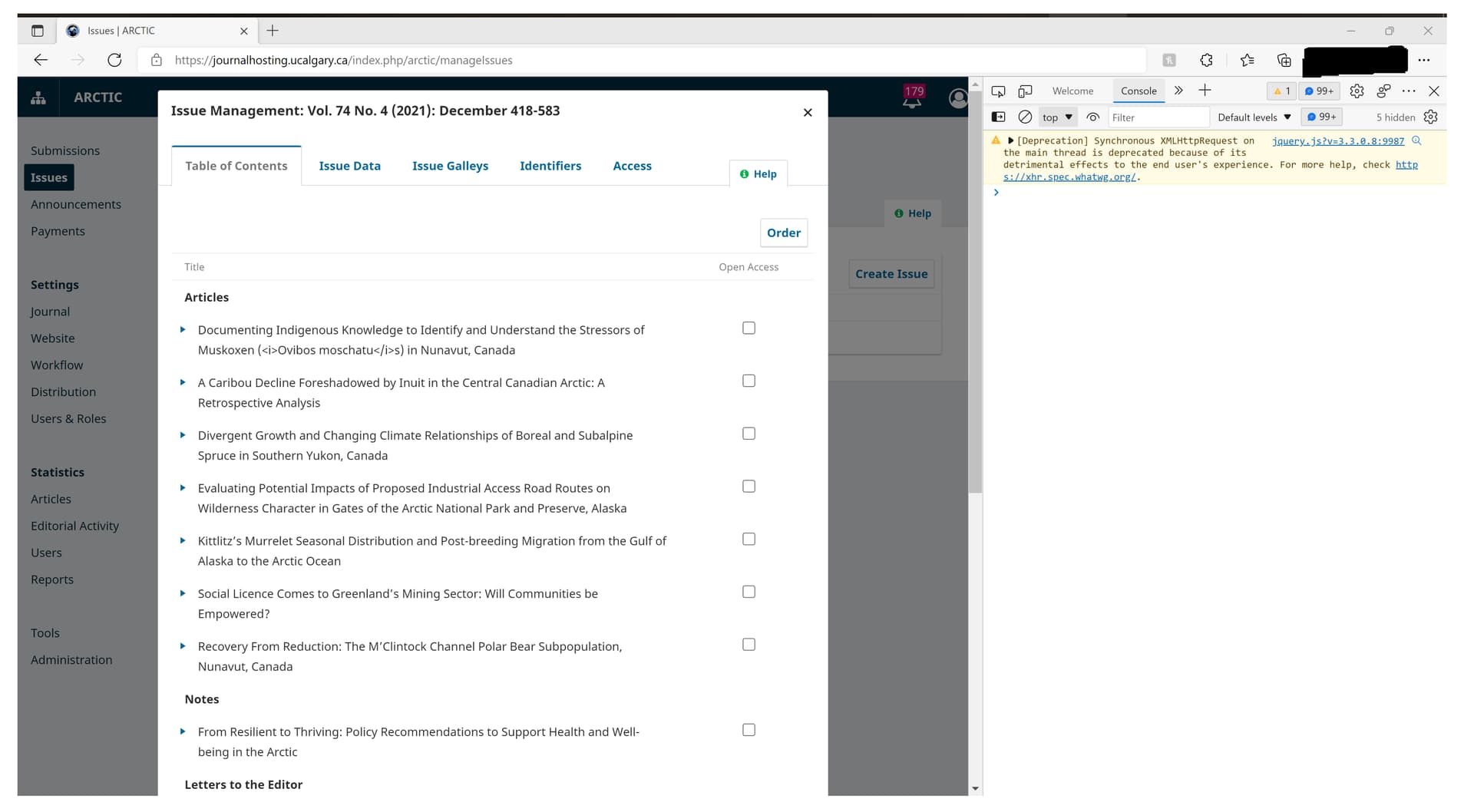 Thank you for any help!
Dung.