hi, I would like to ask for help.
So I installed OJS today in the localhost and after I log in the dashboard is like this.
And as the navigation bar, stays loading all the time.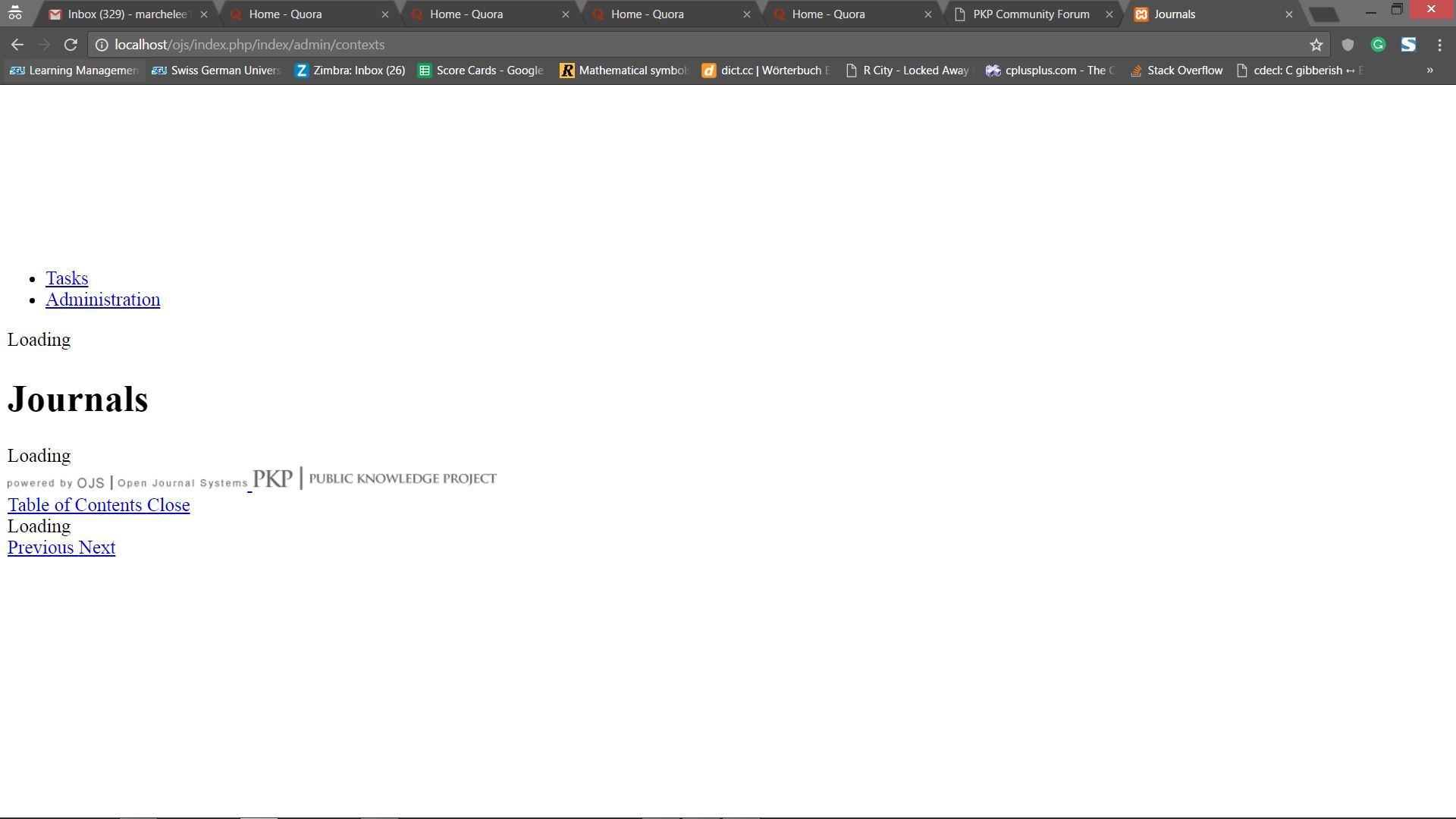 The login page is okay, it is normal. But after I log in, I can't log out and the dashboard is in this state.
Please help me, thank you so much.
Cheers