I'm upgrading a journal from OJS-2.4.8-3 to OJS-3.1.1-4, which seems to work fine without errors.
Yet, in the submission workflow view, I notice how the links to the submission files are labeled wrongly. Instead of the author, my own user ID is listed in the author spot. Yet, the "Author" section on the Submission tab does list the correct author. See this screenshot: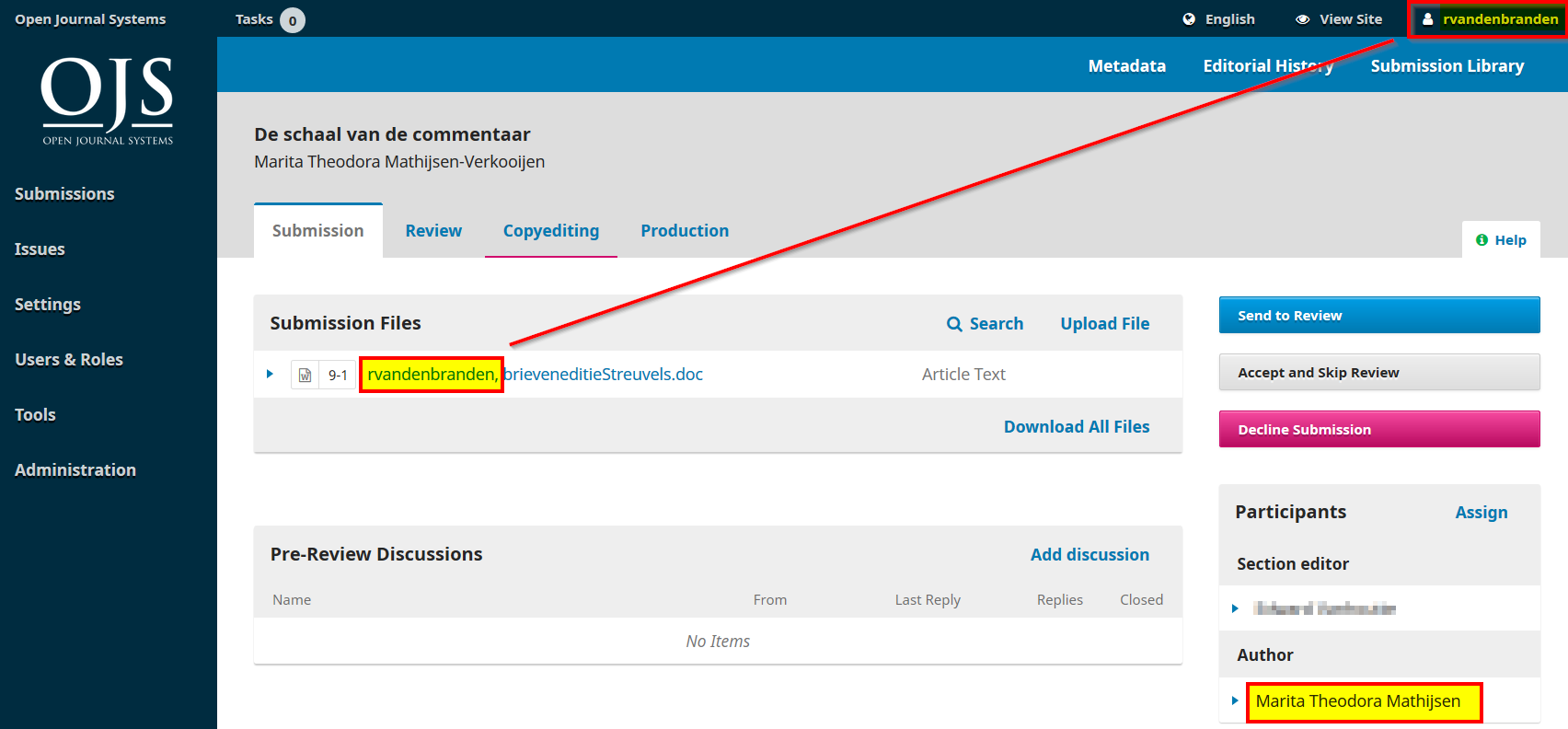 This is the case for all submissions: they all display "rvdbranden" (which is my own OJS ID) as author for the links to the submission files, instead of the user ID's of the actual authors. As it happens, my user (rvdbranden) is also journal manager and administrator, if that could be significant.
Clearly, these link are labeled incorrectly. How can I check what is going wrong here: a database upgrade problem, or an OJS-3 display issue? Are there any database tables I can check, or how are those link labels being constructed?
Ron