We just upgraded to OJS 3.1.1.2 and really like the user interface. We currently publish 17 journals through OJS and will be adding more shortly.
My editors have started to use the workflow to publish new issues and they've run into a snag; they cannot attach files to predefined notification email messages.
One example:
The editor has reached a decision and has clicked on Accept Submission (within the Review process). This journal creates a pdf documenting the journal's decision, on the journal's letterhead, that they would like to attach to that notification. In OJS 2, they could easily upload that file as an attachment to the notification. In OJS 3, the options for attachments consist of searching for/adding review files or attaching Library files, see image below.
Searching for the review file finds nothing, even when there are review files in the record. If the editor chooses Select Library files to attach, files that are in the Submission Library are not found. The file appears to be retrievable only if it is in the Publisher Library. Journals are reluctant to do this because the contents are confidential and the Publisher Library would soon be cluttered with notification pdfs.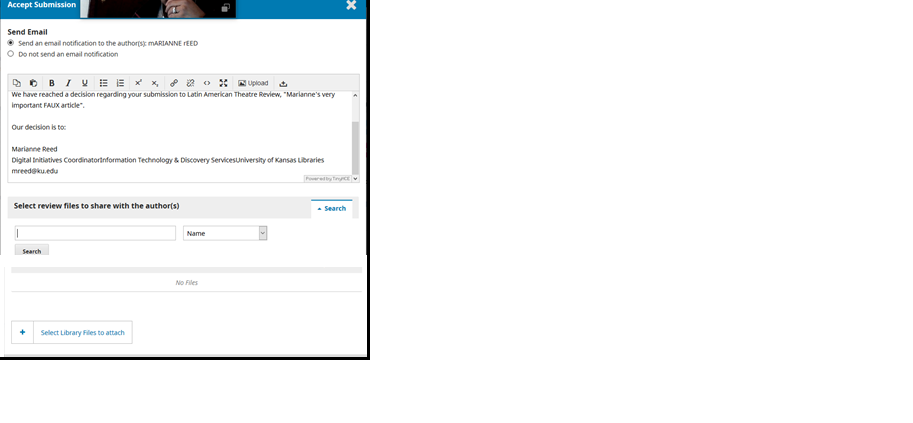 Is there any workaround for this, besides using the Discussions to send the file?