Hi guys, im using OJS 3.2.1.1.
I have a problem with the OJS backend, the menu on the OJS backend can't appear when i enter journals, it gets stuck and just keeps on loading.
I have tried to fix it by delete cache browser, clear data cache, clear template cache but nothing happen.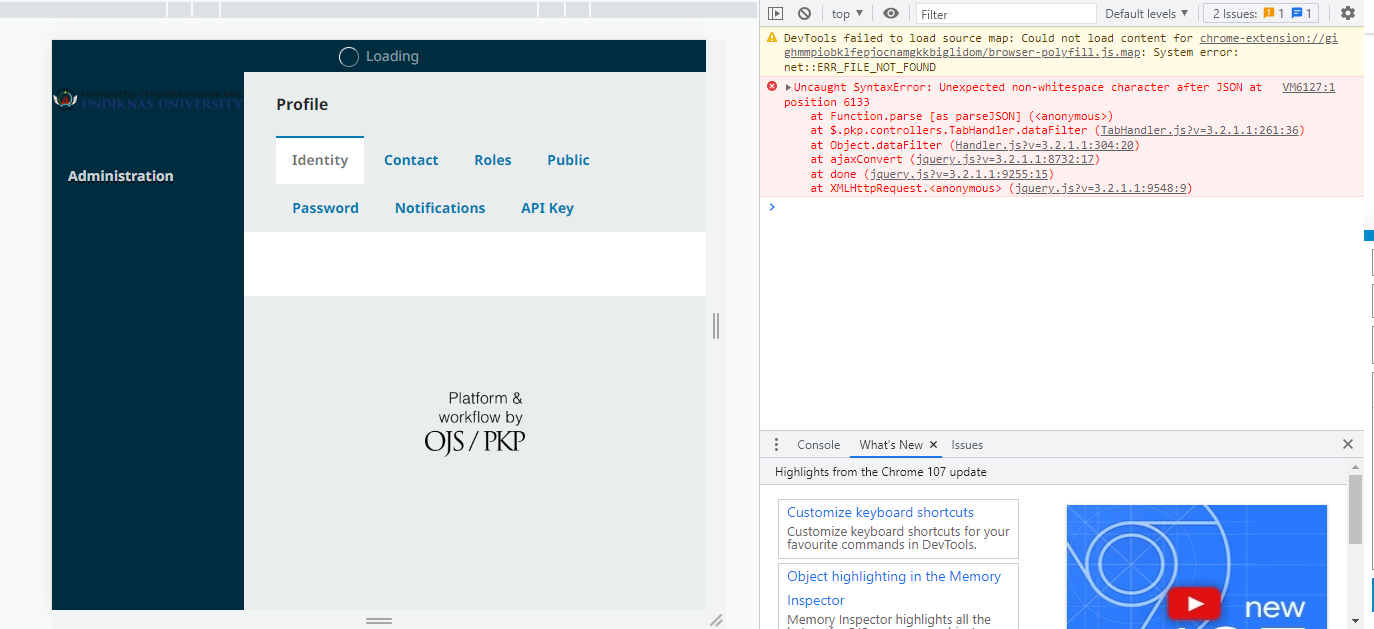 Any idea? pls help on how do i fix it…
Regards