Description of issue or problem I'm having:
When an article is in review, the author can initiate a discussion. Doing this, he adds participants, among those the anonymous reviewers. In the course of this, the name of the reviewer is disclosed.
Application Version OJS 3.3.0.8
For an example see the following image: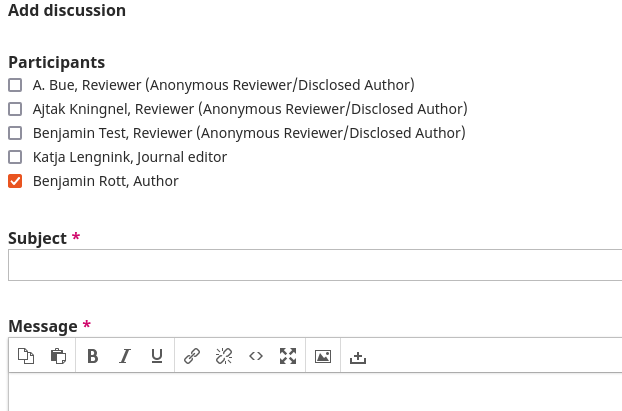 If this can be confirmed, this is a major problem for anonymous reviews!
Your's
Felix