Greetings,
I'm having trouble finding the correct .po file to change "Português (Portugal)" to just "Português".
I can't use the Custom Locale plugin since by mistake I activated it on the homepage of a multiple journal OJS installation which causes error and requires me to delete the history on the Database and i don't have the permissions yet so i wanted to know if someone knows which file i need to change on the server.
I tried to search every .po file but I can't seem to find the correct one.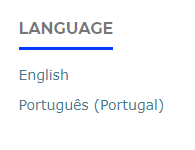 Best regards,
José Nobre