I'm experiencing a puzzling error when trying to edit email templates and I can't figure out why.
I get this error when I open and try to save any email template, whether or not I make any changes.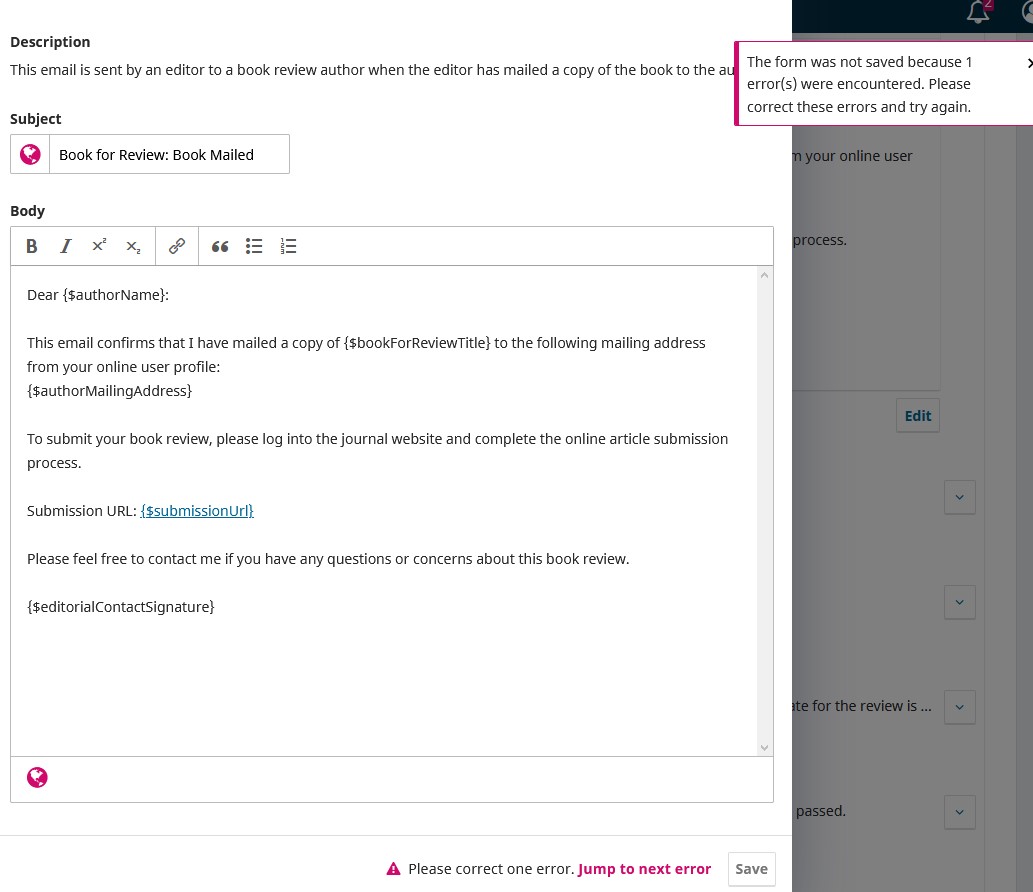 This journal currently run 3.3.0.3 but has gone through multiple upgrades over recent years.