Application Version - OJS 3.2.1
Description of issue
OJS 3.2.1 Preview can be viewed but details can not be viewed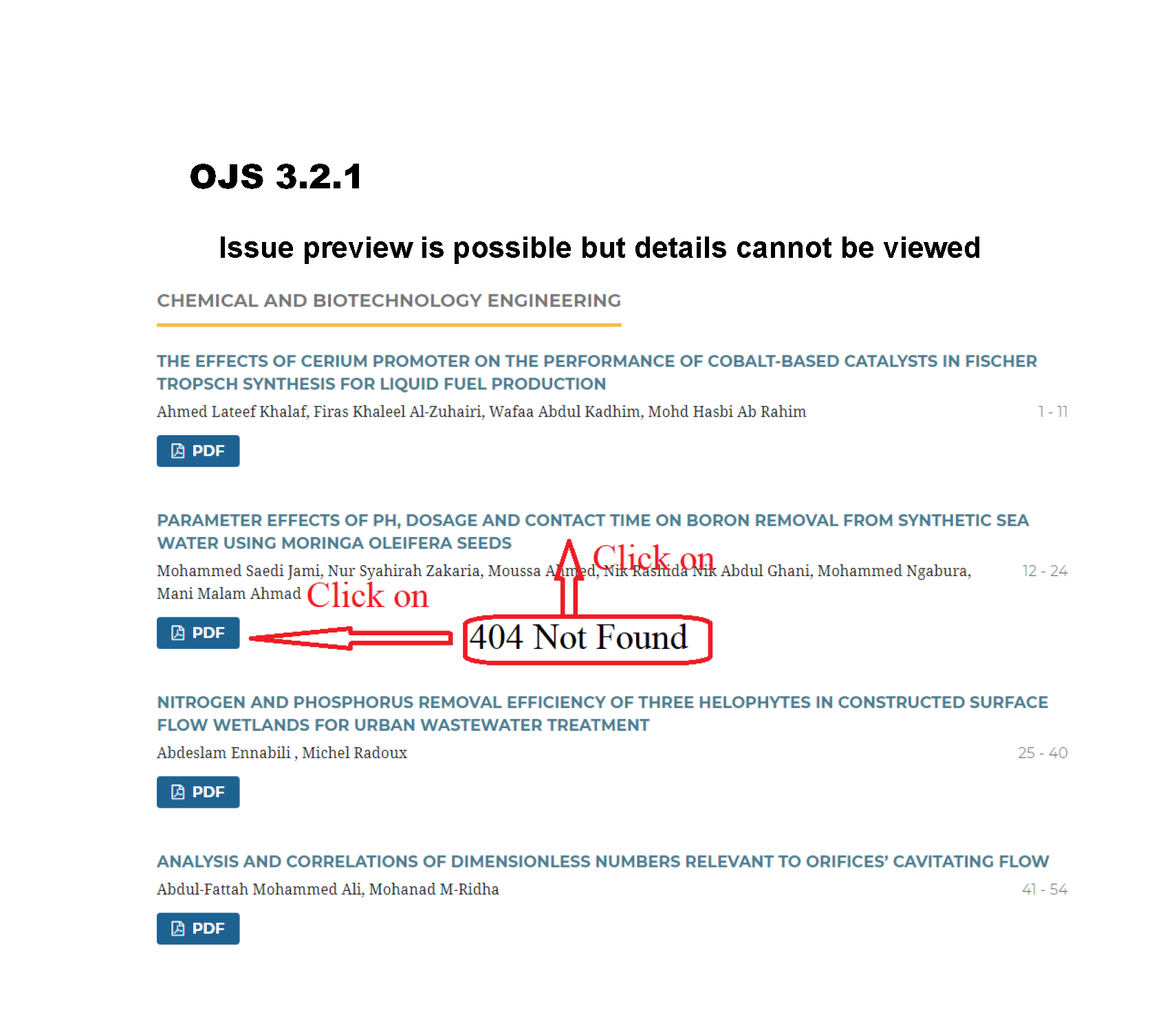 have you add pdf to galley in production stage?
PDFs are placed in the Galley location.
Only Issue Galleys files can be viewed but articles galley and abstract and other info are not visible.
Once published everything are visible correctly.
Previous version OJS 3.2.0.3 Preview can be viewed with cover page image only but articles are not visible. However, OJS 3.1.2.4 everything was correctly visible.
It is a known issues, the team is working on it. I am also looking forward for this issue to be fixed. See here
Thanks for the feedback. Once publish. I have checked with other journal and once published everything is fine.