We've recently updated to the newer version of OJS and noticed duplicate fields in our settings, see image: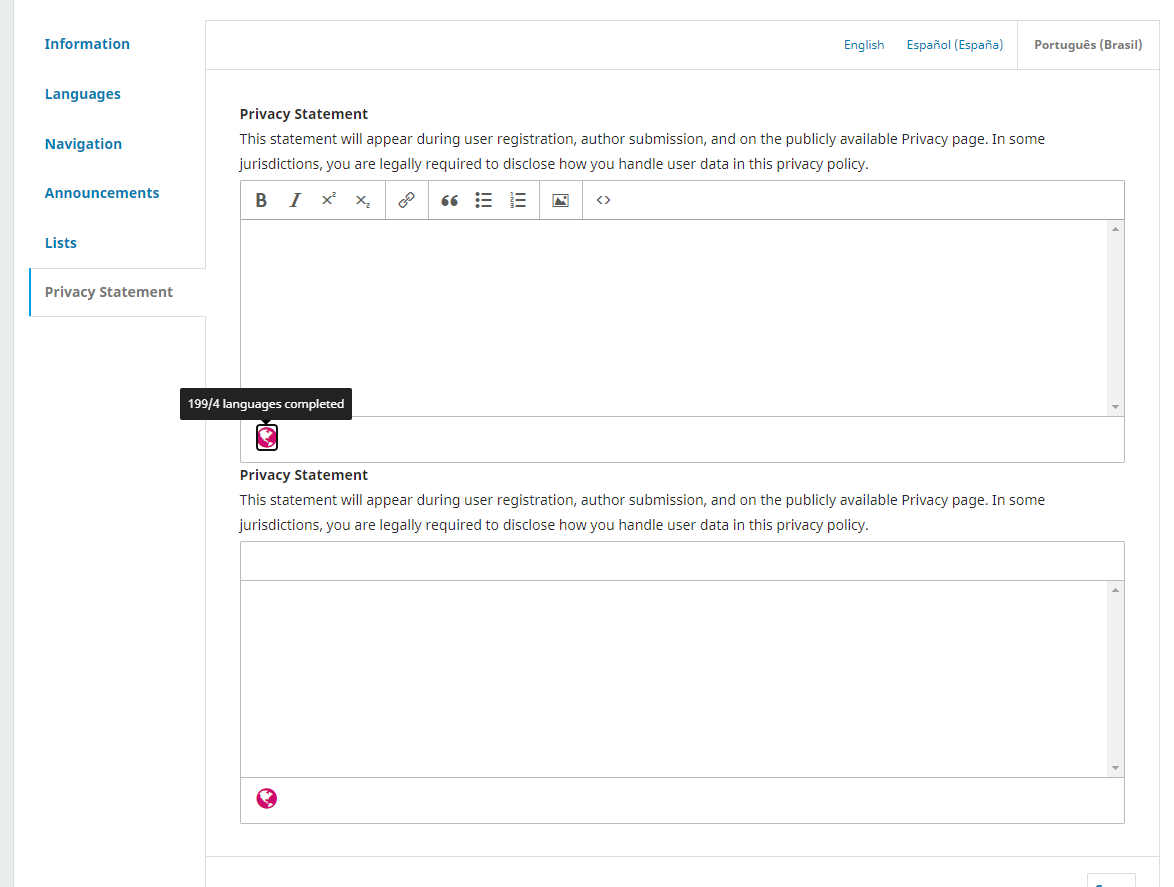 The fields are duplicate and won't save any changes. Our installation runs 40 journals and this's only happened in a few of them. I'm assuming this has something to do with the idioms/translations, as you may notice by the "199/4 languages completed" text bubble, but haven't been able to pinpoint what exactly.
Has anyone else come across this issue?
Thanks!