Hi everyone, I have found the following error when I tried to upload an image through the Custom Block Manager editor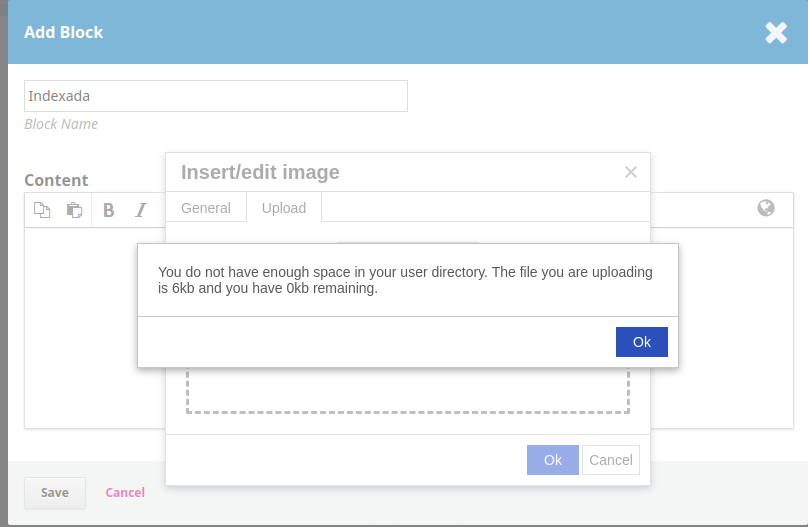 I have reviewed my error_log file on my server, but there is nothing about the error. I have reviewed the directory which the images are stores, exists and has the right permissions to write within it and I have reviewed the space on disk, there is about 4 GB available.
Can someone help me to resolve this issue?, The version of OJS is 3.2.0.3 and these are the features of my server:
PHP 7.2.22
Apache 2.4.6
Best regards.