Hi, @asmecher,
The journal generate error on submission page "An unexpected error has occurred. Please reload the page and try again".. and repeated 3 times before display articles.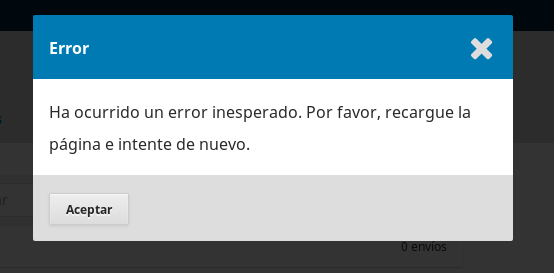 How to resolve or suppress this error.
The submission page shows only 20 articles, but I want to display more than 20 articles under Submission–> My Queue page using OJS 3.1.2.
I read a lot on the PKP-community forum and but all the solution mentioned here are already implemented in ojs 3.1.2.
Looking forward for any suggestions or solution.
Thanks in advance.