Hi,
Context: New to OJS; after a successful upgrade from 3.1.1 to 3.1.2 from main git repo (i.e. as updated as can possibly be). EN has only locale.
All working well, but making a new submission yields ##common.file.namingPattern## to be shown on the form, visibly stopping the upload process as users are not permitted to click "Continue" to go to the third "Confirm" tab. Upon closing the pop-up and refreshing the page, however, it appears the file is uploaded with ##common.file.namingPattern## as name.
Any thought on what might be going on?
Thanks!
Etienne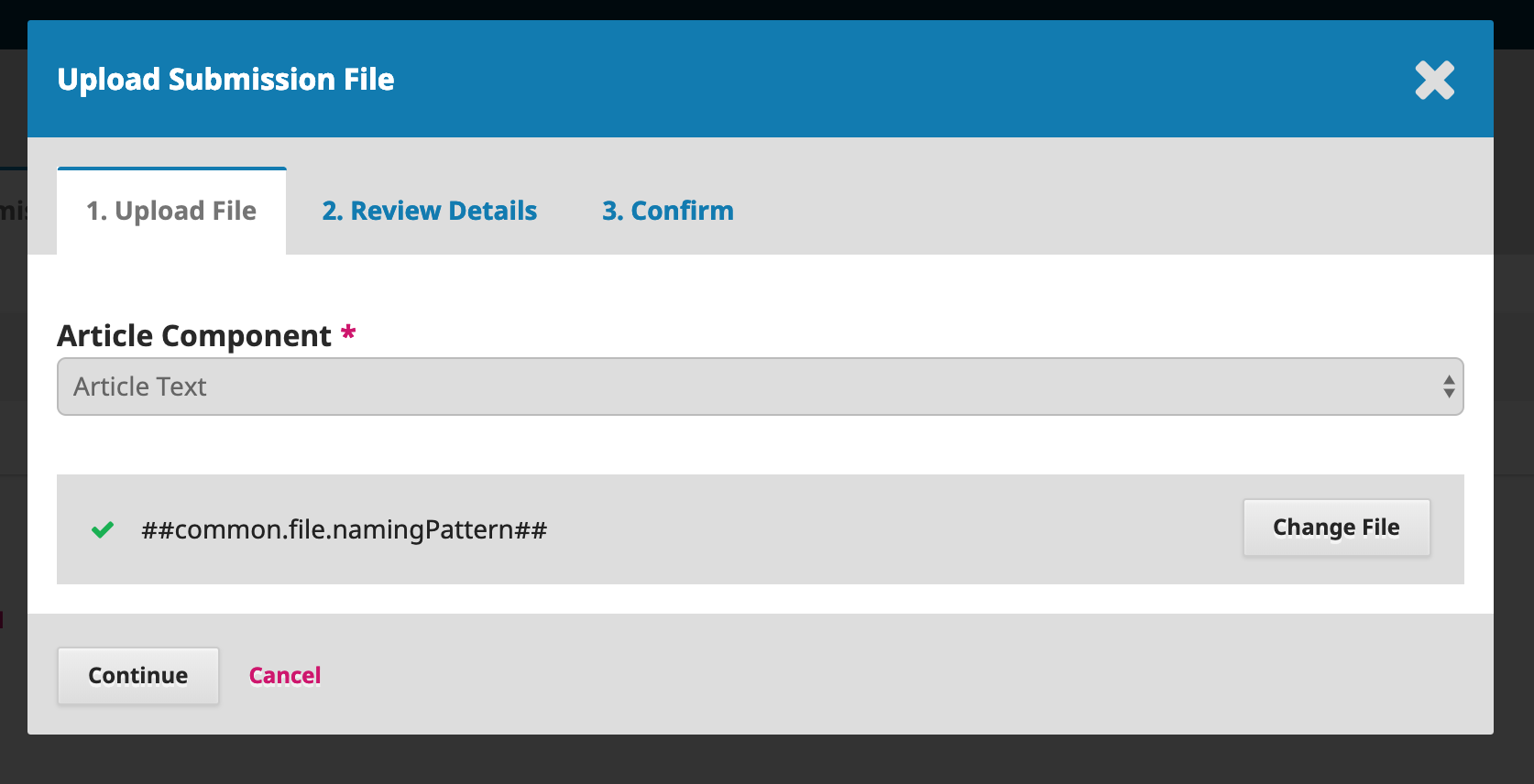 UPDATE:
That's probably related; it seems that the form doesn't access/store information more widely, not just on filenames. When filling in metadata, and pressing save, OJS complains of missing fields that are in fact fileld up.