Dear all,
I've recently upgraded my journal's OJS version from 3.0.2 to 3.1.2.4. The upgrade was successful, however, I can't edit any section, e-mail template, static pages, etc as you can see below: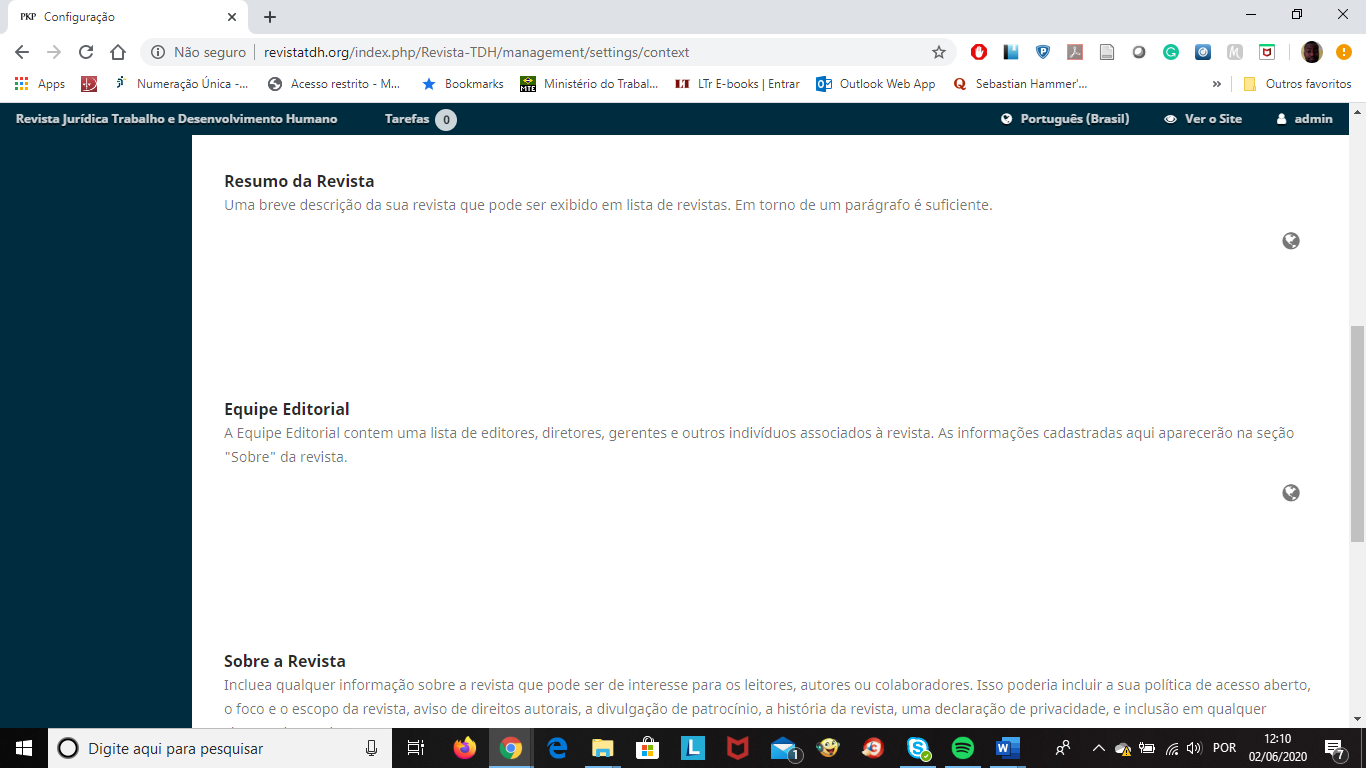 As you can see, the fields for editing have disappeared and the globe on the right side is grey, which means it is frozen.
I can only change the information through the database now.
Can you guys help me out?
Kind regards,
Felipe