Before you post your question, check out the user guides and video tutorials at PKP Docs and search the forum to see if someone else had the same question.
When you post your question give as much detail as possible, including the following:
Application Version - e.g., OJS 3.1.2
Description of issue
Steps you took leading up to the issue
What you tried to resolve the issue
Screenshots
Error log messages if applicable
Hello PKP family,
I am admin o f my journal and have a hard time to authenitcate ORCID IDs of the user. I thought because of the upgrade but i can't upgrade the ORDIC profile plugin. Here are pictures of the error messages.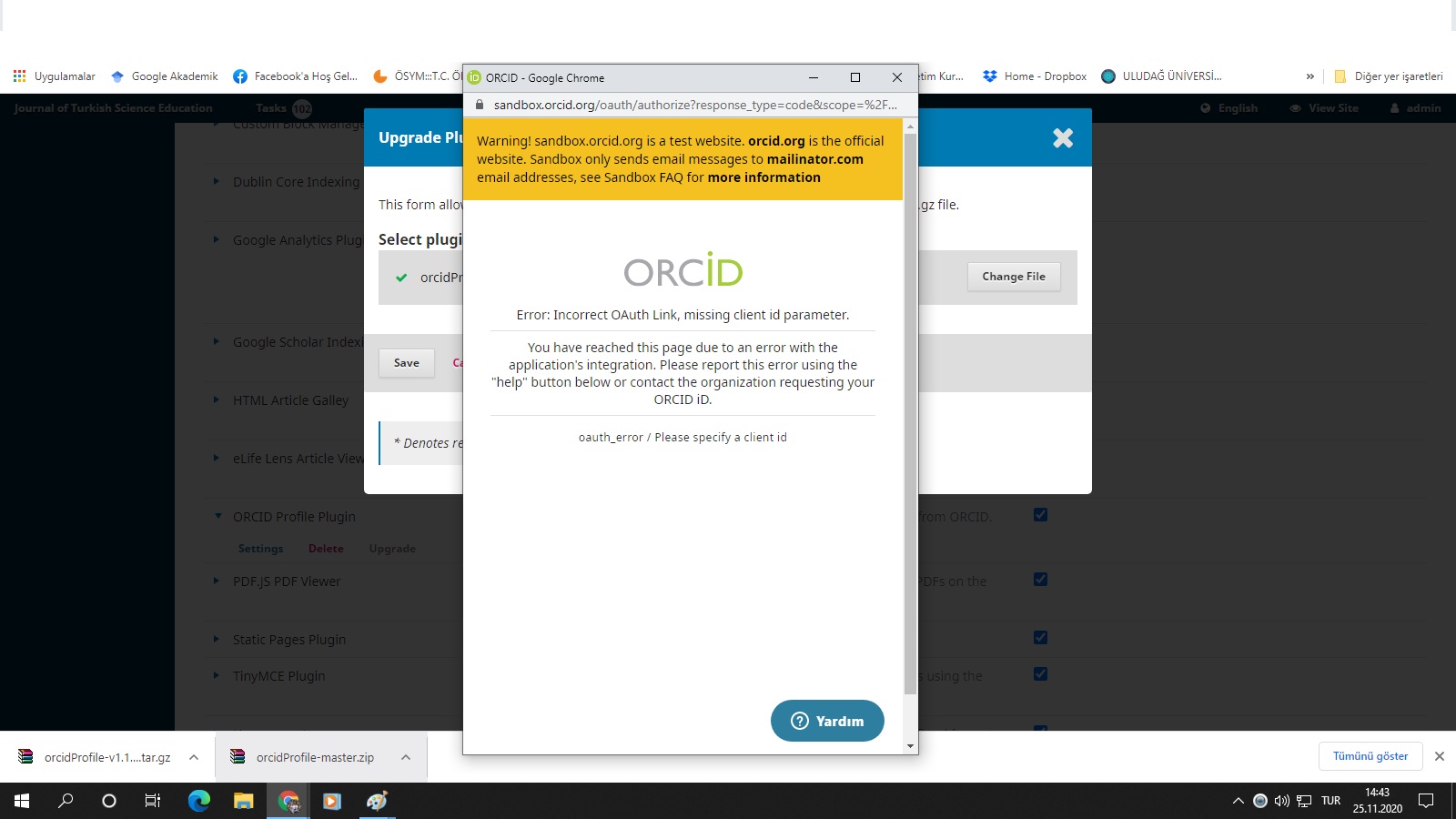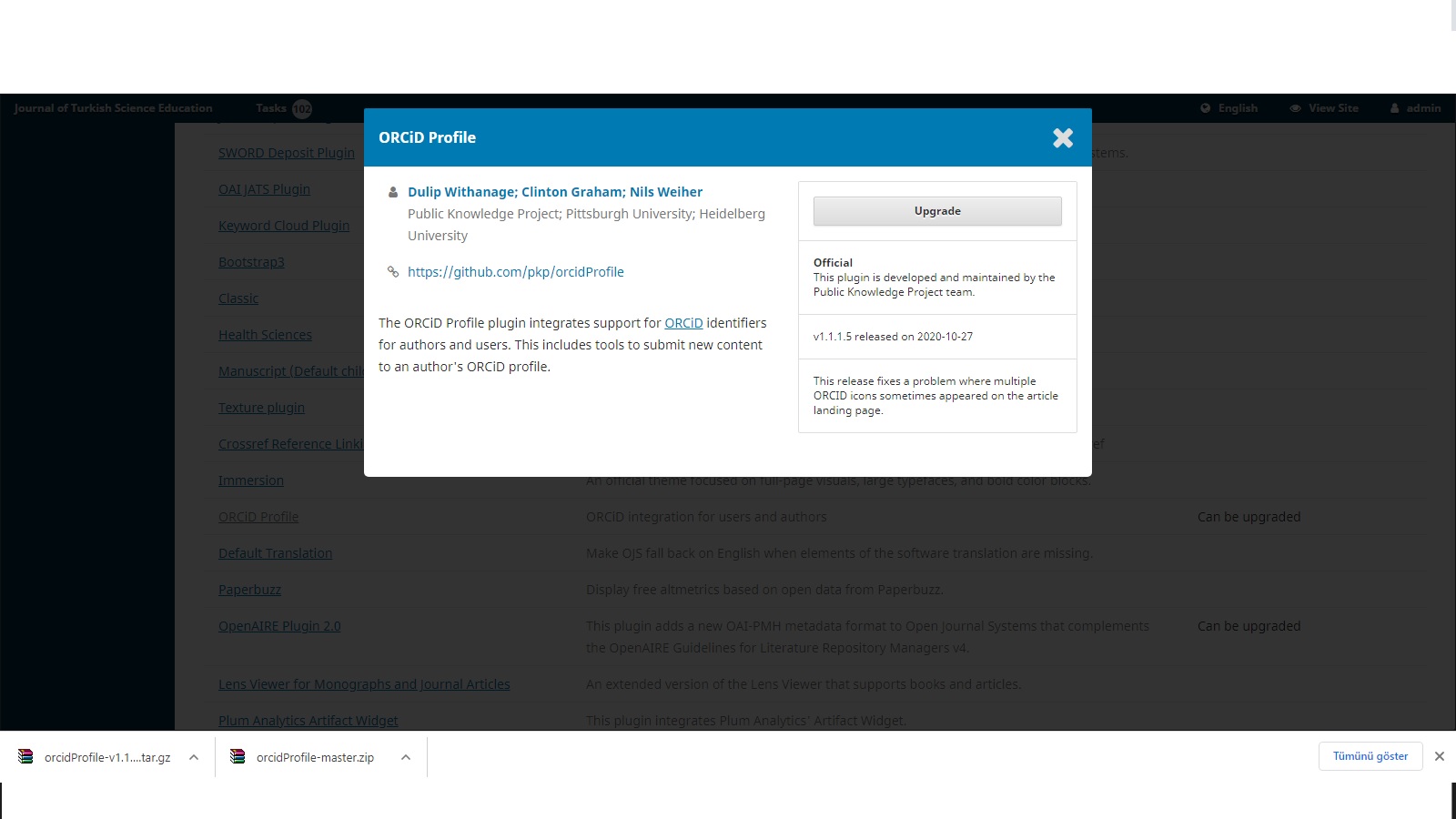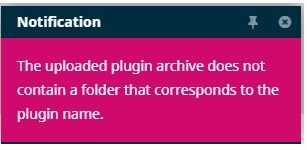 If you have any advice about the issue, please inform me.
Thank you.