I'm getting an error using a postgres database after upgrading form OJS 3.1.1.4 to the newest OJS version (downloaded from the website).
I tried to create a new category and the form doesn't change (the cog icon in the bottom right corner keeps spinning). If I view the network traffic the below error is displayed. I've reviewed the database and it looks like the auto increment sequence isn't being created in postgres. The XML schema under lib/pkp/xml/schema/categories.xml looks like it's specifying autoincrement but the database does not have the sequence (see second screen shot).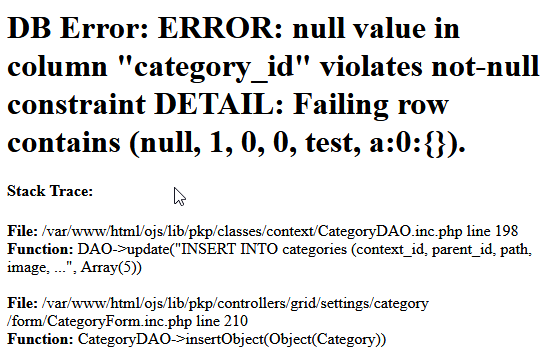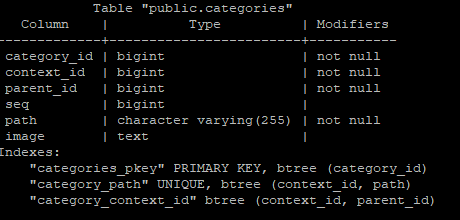 Also apologies as this is my first post. I'm pretty sure I can fix it by adding a sequence but I'm not sure what naming convention/format I should use to keep it compatible with future versions.
Thanks.