Hi,
I am trying to upload a new plugin. It is for exporting metadata to ICI indexing. I keep getting this message whenever I try to save it: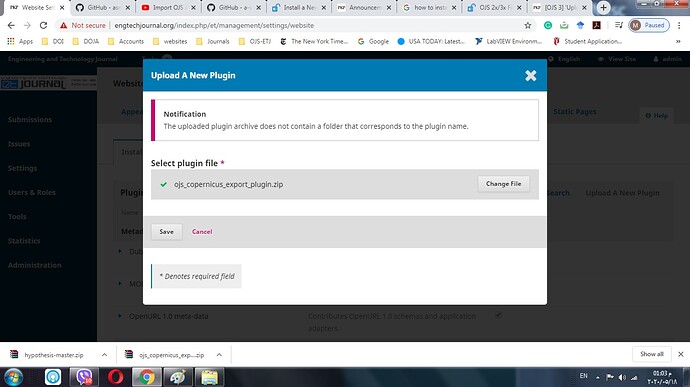 I tried renaming the plugin file but it never worked out. I am working on OJS 3.1.2.0.
Looking forward to your response.
Regards,