Hey all!
I created this XML-file to import articles into one of my journals issues. These are all "back issues" that is going to be imported through the native xml importer.
Here is my problem. the linked XML above works fine, and I've used that as model to import a few issues with articles into the journal. But after a while, the linked papers start to be incorrectly linked when imported to OJS, images go missing, links to actual papers are incorrect and thus no one can open and read the article.
For example, my issue 5-1 is partially imported and links are all wrong all of a sudden. (see image)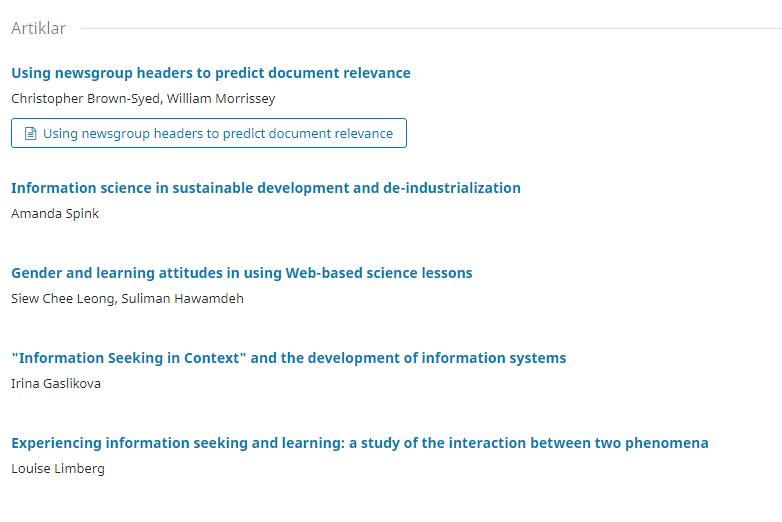 Here's the link to my XML-file for issue 5-1: XML-File
To make things even more complex, some of the imports fail with messages about open endings, and extra things at end of file. Even though I used same model that is working perfect for 1-1.
Is there a better way to import articles and issues to a journal? Any support for JSON, API?
Do we have any other alternatives? All my material is static, and is to be imported from my Bitbucket repo.
Upon importing issue 2-4 (using this file), I get these validation errors upon clicking 'Import'.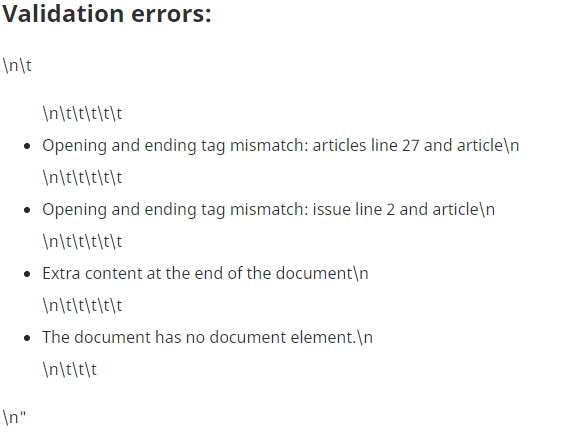 Please help!