Hello,
We recently upgraded four instances from 2.4.8 to 3.1.1.2 and today I noted that Stage Assignment is missing from Journal Manager and Journal Editor edit roles. Here's my path:
Navigating to Roles>Roles>Journal Manager/Journal Editor in each instance, I noted that none of the permission level check boxes were enabled. I selected the blue arrow edit button and in the edit window noted that the Stage Assignment feature that allows for setting permissions levels is missing.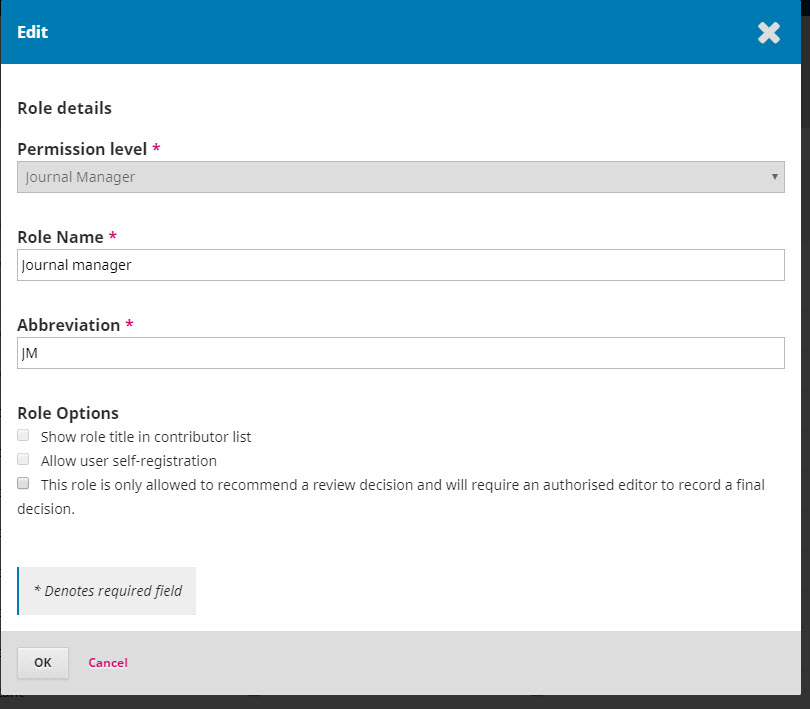 When I clicked OK without making any changes and was brought back to the Roles>Roles menu, I noted that the permission level checkboxes were now selected but greyed out. I went back to edit each role again but the Stage Assignment options were still not visible. I've attached a screenshot above of what the error looks like in one instance, and a screenshot of the greyed out boxes after I've gone in to try to edit the roles.

FYI, I am a site admin but not a programmer so I will be passing on any solutions to our IT department:)
TIA for reviewing and commenting.
Best,
Tara Stephens-Kyte