Hi all,
I am using OJS 3.1.1.2. and have a problem with only one submission, all others are working OK. The problem is that when viewing one (not yet published) submission the list of participants on the right sidebar doesn't load, only spinning: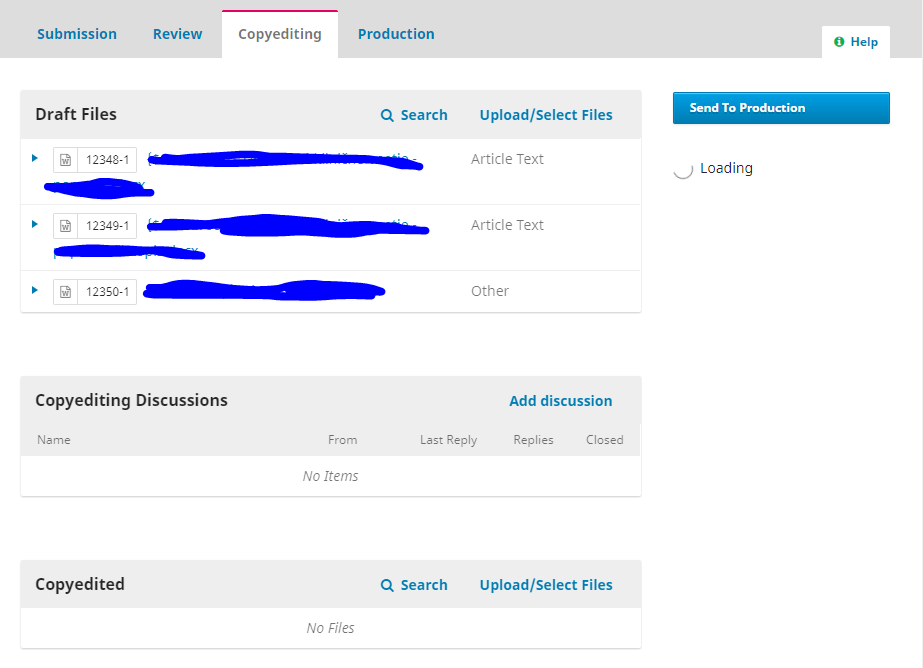 The error in the console is following:
VM1477:1 GET https://…/index.php/ZdravVest/$$$call$$$/grid/users/stage-participant/stage-participant-grid/fetch-grid?submissionId=2972&stageId=4&_=1588447886862 500 (Internal Server Error)
Unfortunately I can't find anything useful in the server/access logs. Note that this happens for this particular submission only.
Any idea how to proceed with the investigation?
Regards, Primož