Hi there.
I've had problems with some Journals, where there are a lot of users created.


According the image, this is a example which is happening: a lot of pages listing unknown users. For stop this action, I temporarily changed the setup of the journals, in management (4) > Access and Security settings > User registration, to registrations are made by the own managers.
Looking the error log in Apache, I´ve seen this once and again: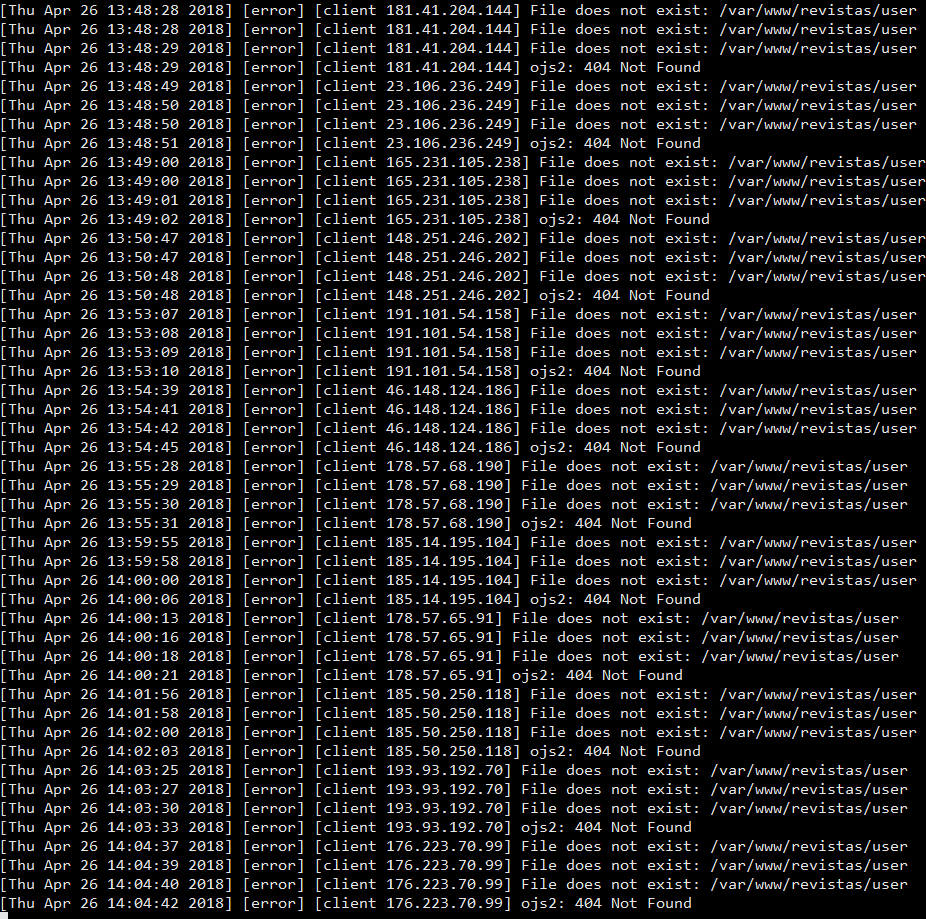 Now, my doubts are:
In current version, how I can stopping the unknown users register? Are there some kind of "extension" to protect the OJS installation?
How can I proceed to remove that users? Do you have a suggestion? I was thinking to do by sql commands.
Is it possible the problem is solve on the next version (3.x)? I am planning update OJS soon.
Are there some actions that I could do on Apache or in operacional system of the server?