Hello,
I'm working with OCS 2.3.6 and have the following problem: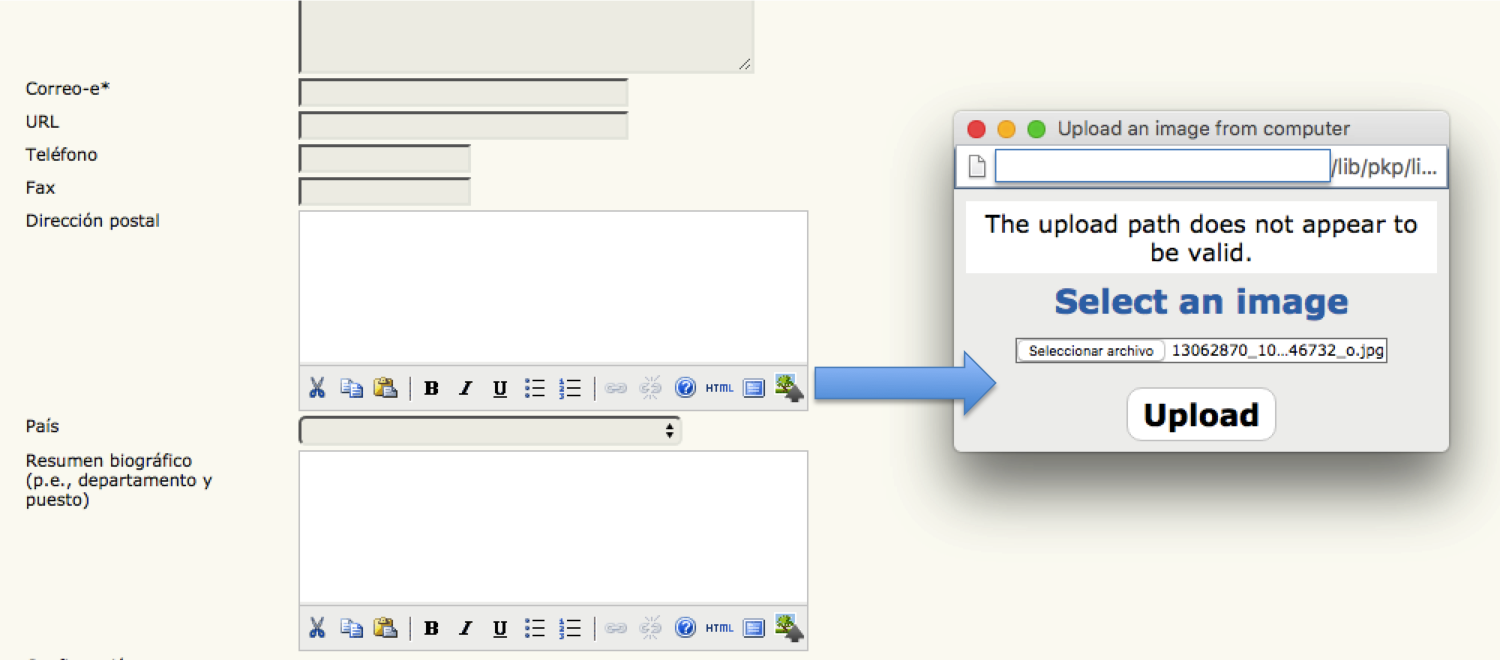 In the form of registration of new users receive the following error when trying to load an image: "The upload path does not Appear to be valid"
In OJS the form works correctly.
I have already reviewed the paths in the config.inc.php file
What may be happening ?.
Thanks!
Andrés