Hi, All,
I am checking current OJS (version 2.4.8) OAI protocol. https://journals.uair.arizona.edu/index.php/index/oai?verb=ListRecords&metadataPrefix=oai_dc&set=jrm:ART
shows records. However, the "Date" field in all records have this date "2006-06-19" (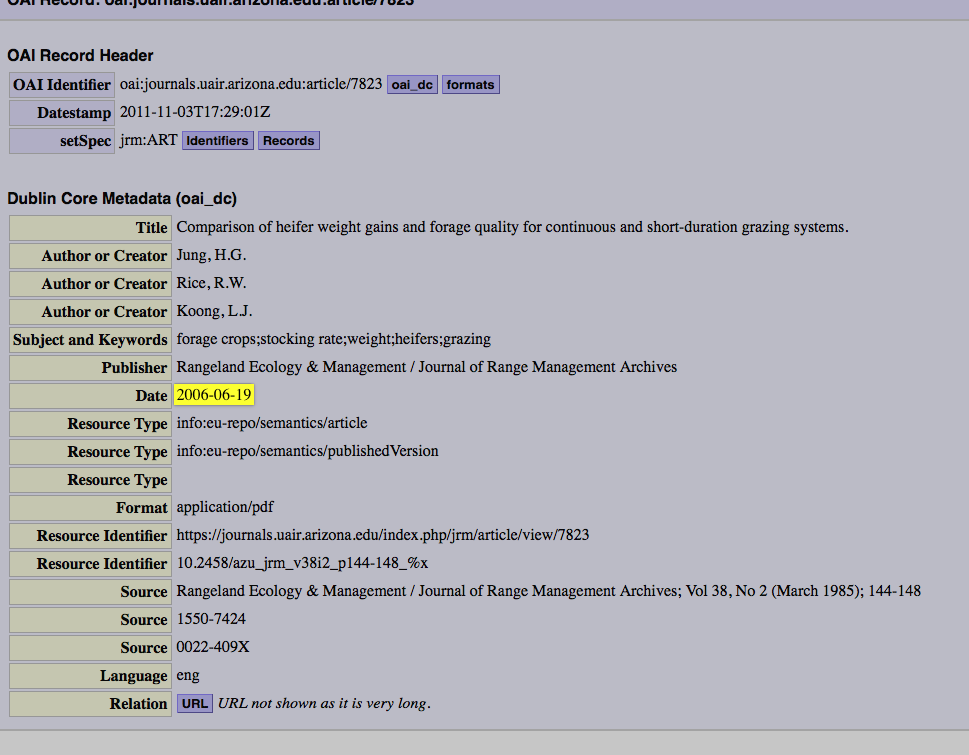 ), which is no correct. Where does OJS's OAI-PMH code pull this date from? Looks like from database table article field "date_submitted". However, "date_submitted" does not mean article was published on this date.
There is also a field "citation_date". These two values can be different.
How to correct them?
Thanks,