Hi,
I installed OJS 3.2.1.2 using Softaculous from cPanel.
Everything works fine, until I submitted an article. When I added contributor to the article, I could not find the Contributor's role options (see the pic below).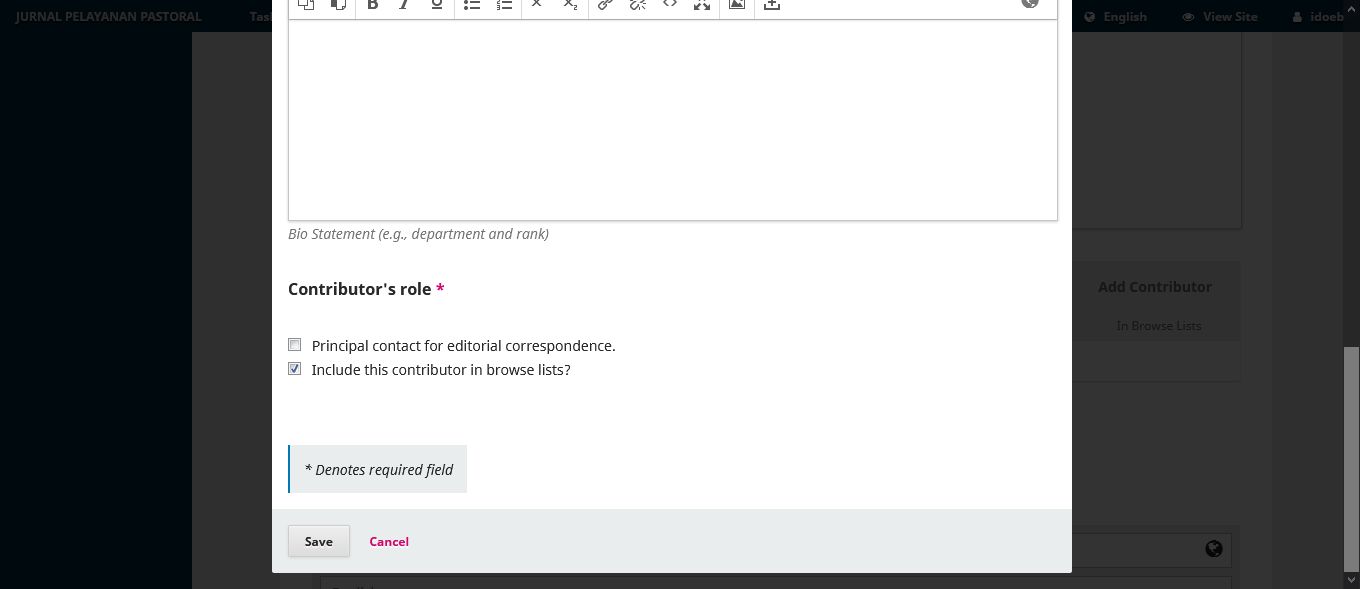 Without choose an contributor's role, no contributor can be added to my article. Without a contributor added to my article, OJS would not receive my article as a complete submission.
When I open my profile page, I realized that in the Role tab, there is no role options as my last OJS installation. FYI, I have installed OJS 3.1.x.x at another sub domain using Softaculous before.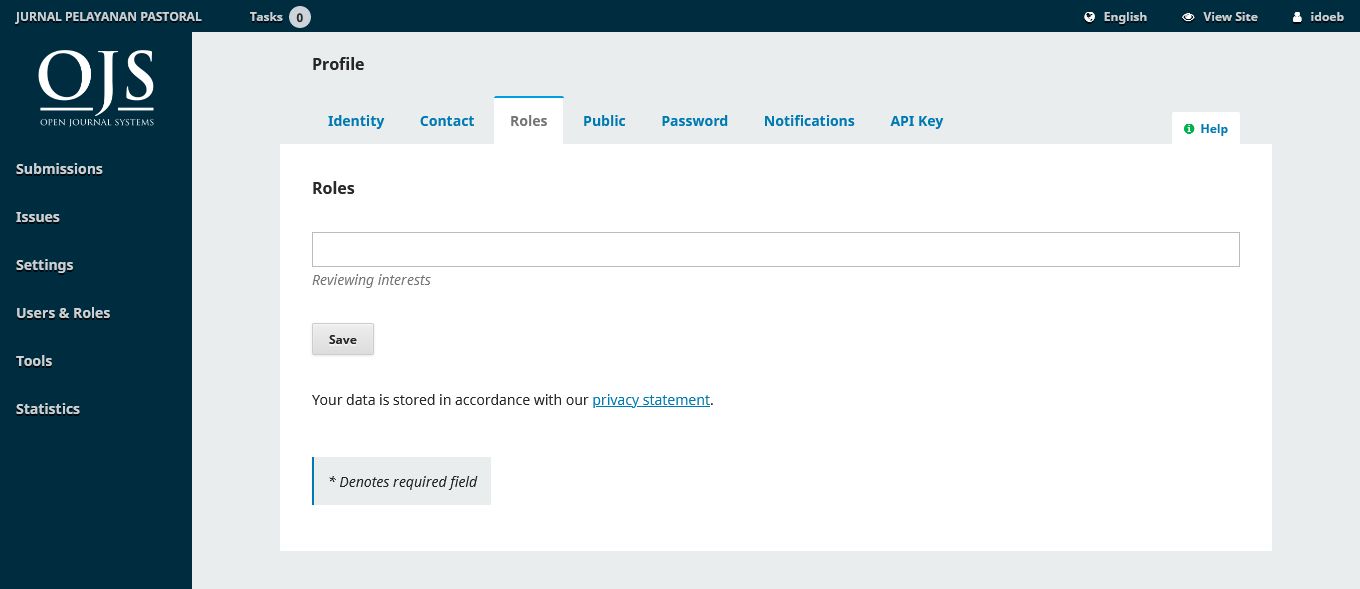 Could any one help me, please…
I have looking for the error code at my error log. But, I could not find anything related. I think it's because I am a newbie and not very familiar with OJS.
Regards,
Budi