Hi,
We have a new Finnish translation for OJS3. After a test upgrade from OJS2 to OJS3 I tried to load the new translated templates to the journals, but can not get the system to reload the templates. Instead I get the English version instead of the Finnish version.
The same problem applies also to role names and other cases where a journal can change the default values.
I understand that the values are in the database, but do not seem find the place where to flush the database.
OJS 3.0.1.
Ok, so I found the place of course right after posting the topic here: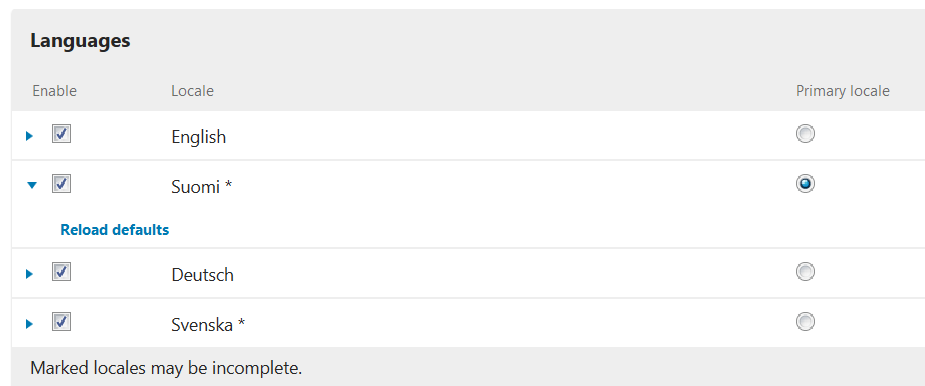 This solves the problem with the email templates for all journals. Also when I go to the article components listing, I can press "Restore defaults" and get the new Finnish translations there as well.
However, what I can not figure out is how to relaod the rolenames? For all the new journals I install to OJS3 these are translated, but how do I get these translated for the journals migrated from OJS2? At the moment I can only see the English translations even though I select the Finnish translation: