Could someone please help with correcting this sample XML so i'll be able to import to OJS 3.1.1.4? I'm trying to find a working XML template so I can import Issues that have articles in pdf. This is all new to me so any suggestions will be greatly appreciated.
This is a sample xml from my OJS installation.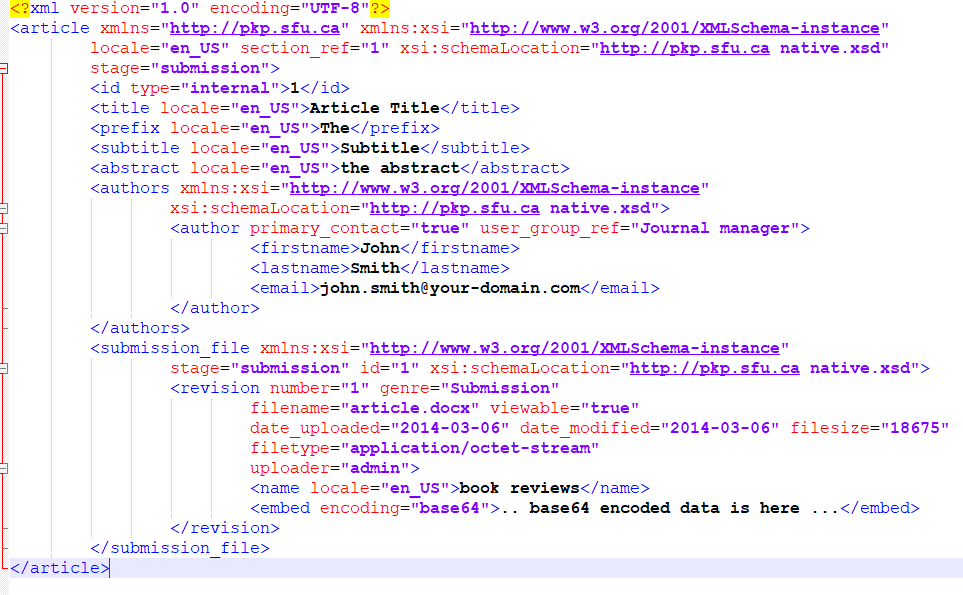 Here the error I get when after I import
"\n\t
Errors occured:
\n\t\t\t\t\t\t\t\t
Submission
\n\t\t\t
\n\t\t\t\t\t\t\t\t\t* Unknown section 1
\n\t\t\t\t\t\t\t
\n\t\t\t"
Thanks