Dear PKP support,
We have been using OJS version 2.4.1.0 for many years, I recently upgraded OJS to 2.4.8 and then successfully upgraded to current version 3.0.2.0.
Since our articles are production ready and do not need to go through the submission process, I downloaded and installed 'QuickSubmit Plugin' from the following location; GitHub - pkp/quickSubmit at ojs-stable-3_0_1
Everything seems to be working fine except that articles added using QuickSubmit Plugin end up creating multiple ids for authors in the 'authors' table as shown in the image below;

Now when I use Most read articles by the same author(s) plugin, I do not see all articles by the same author and results vary, see two examples below;
example 1 (wrong behaviour)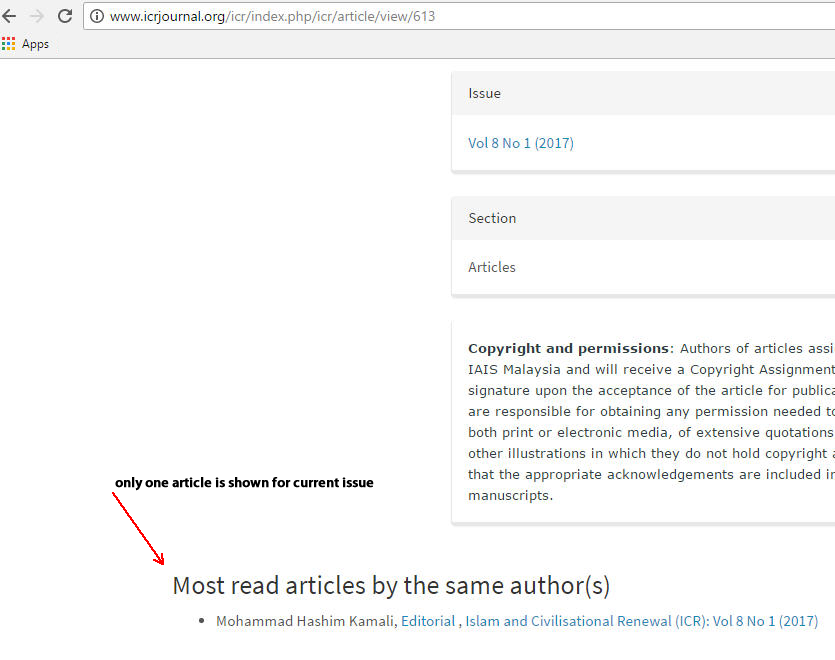 example 2 (correct behaviour)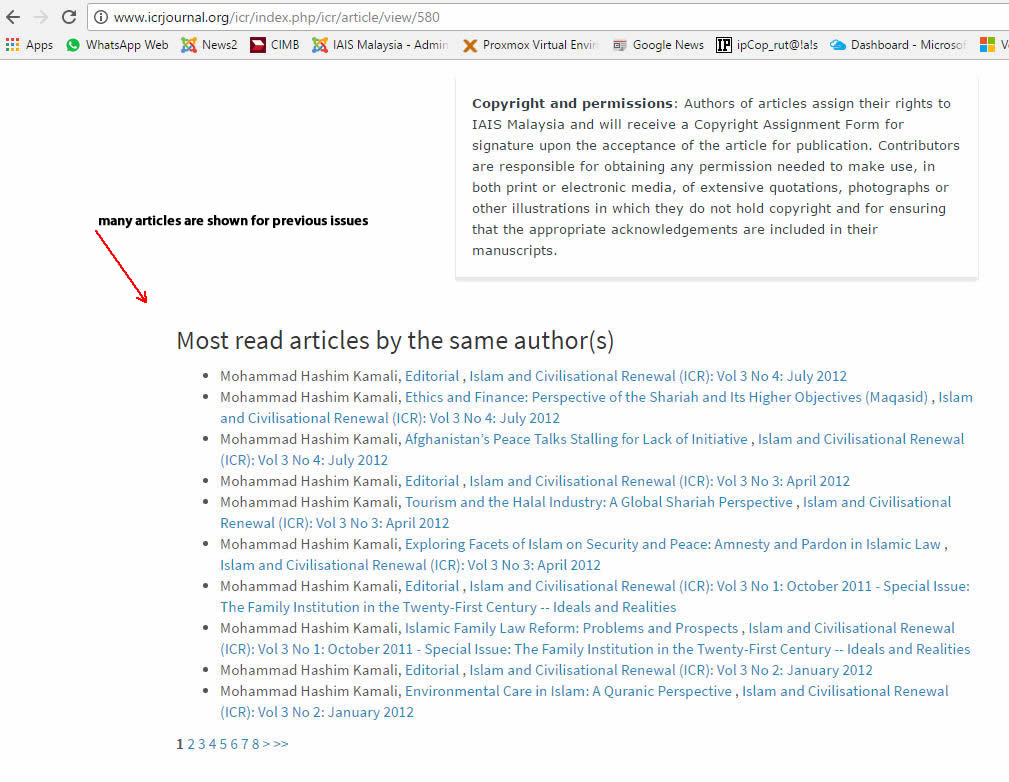 Is there a way to combine (merge) authors with a script so all articles for one author show up when using the above plugin.
Is it possible to fix the 'QuickSubmit Plugin' so duplicate entries do not occur to begin with.
I hope my question and illustration of the problem is clear to understand.
Thank you.
Qamar Bhatti.