Hi,
I got notification from godaddy that the site has some malware files.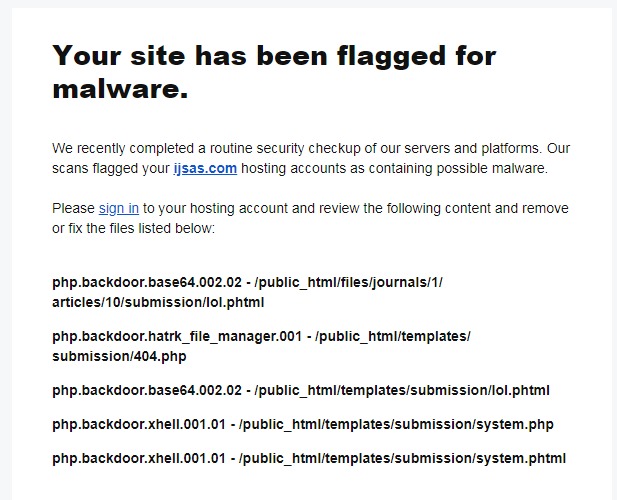 I have deleted the files, but how can I make the site secure so that it doesn't happen again.
I have removed the files mentioned above as they are not part of the PKP package. But it stopped working and showed me the "DB Error: Duplicate entry 'xxxxxx' for key 'sessions_pkey'". Can you please tell me what's the issue and how to fix it? My site is http://www.ijsas.com/index.php/ijsas/
Thank you.