Hi,
We are using OJS 2.4.6.0.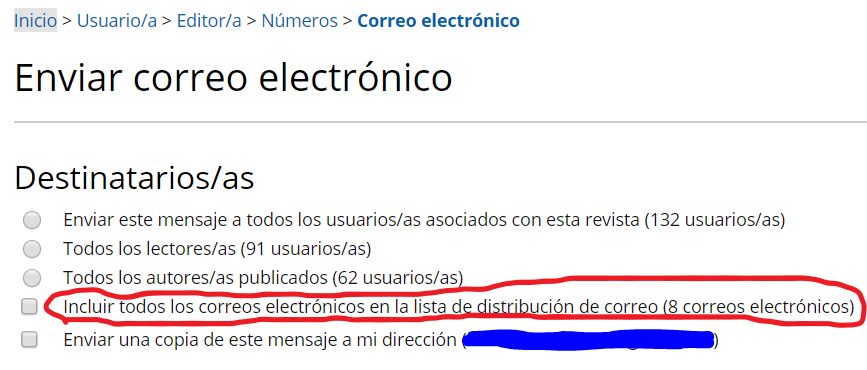 When I need to send a notification about a new number published from the editor role, I have the option to "include all emails on the mailing list" (attached image).
How can I manage that list? How do I know who the people on the list are? How is a user registered on that list? How do you unsubscribe?
Please I need your help. thank you!!
Regards,
Mónica