We've recently upgraded from OJS 2.4.8.1 to 3.0.0.0 and the submissions that were on the review phase are missing the links to the files related.
Some submissions which previously had some files sent from the reviewers doesn't have the links to these files available anymore.
Some submissions which had files with corrections sent from the authors doesn't have those links either.
I'm sending some pictures showing what we used to see in the previous version and what we see now in the current version.
Previously: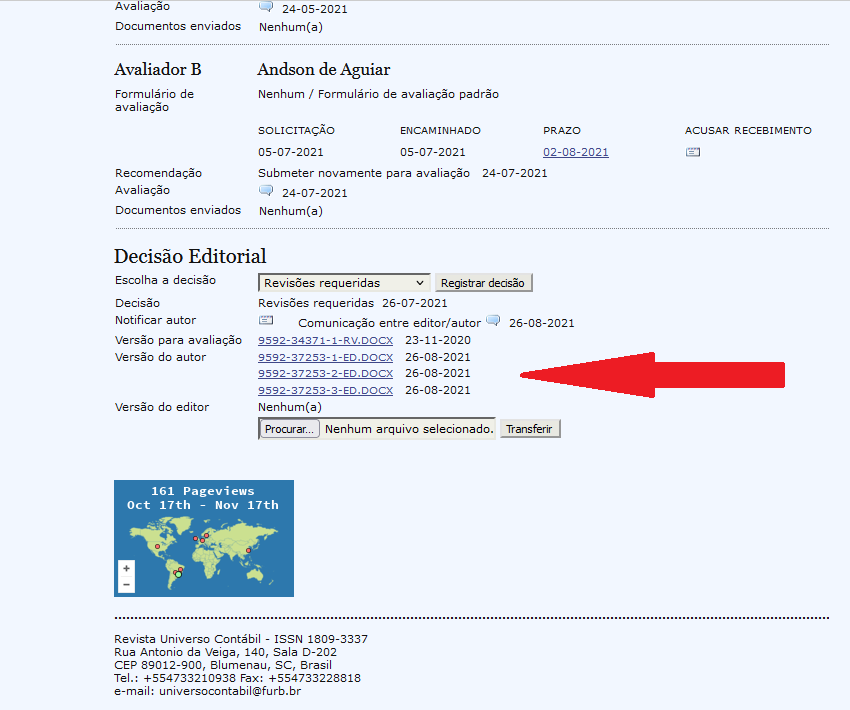 Currently (we're actually lost here):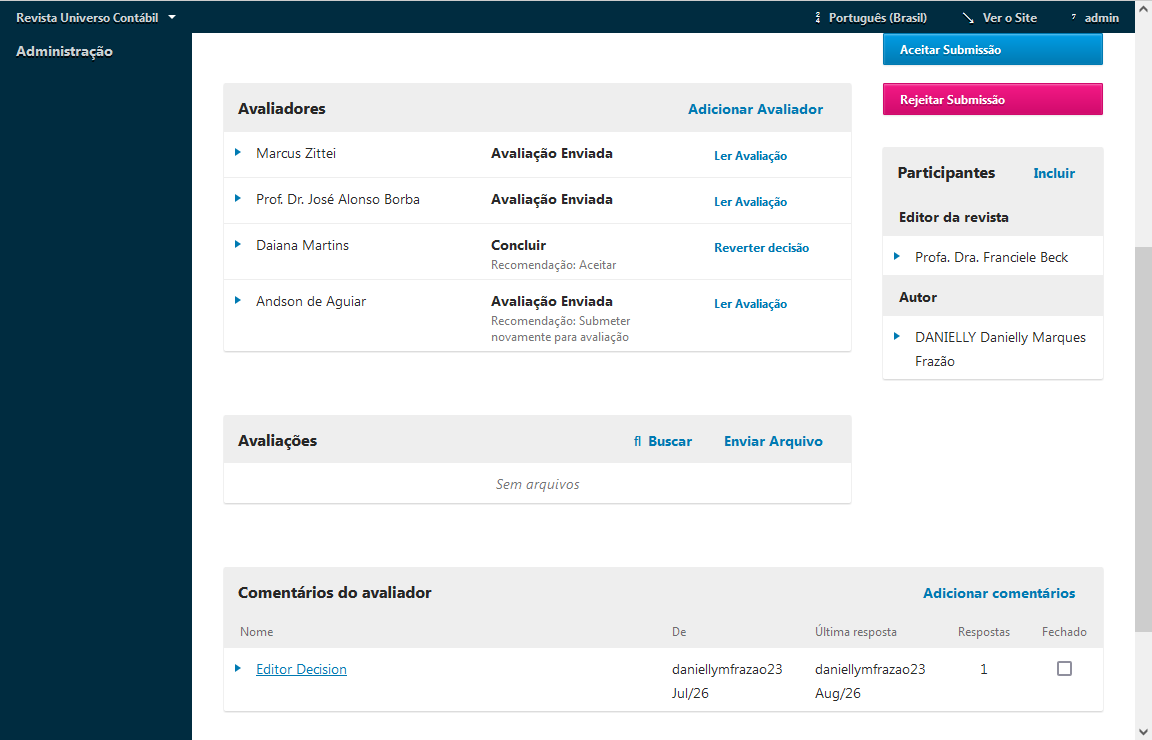 Files associated to this submission in the database: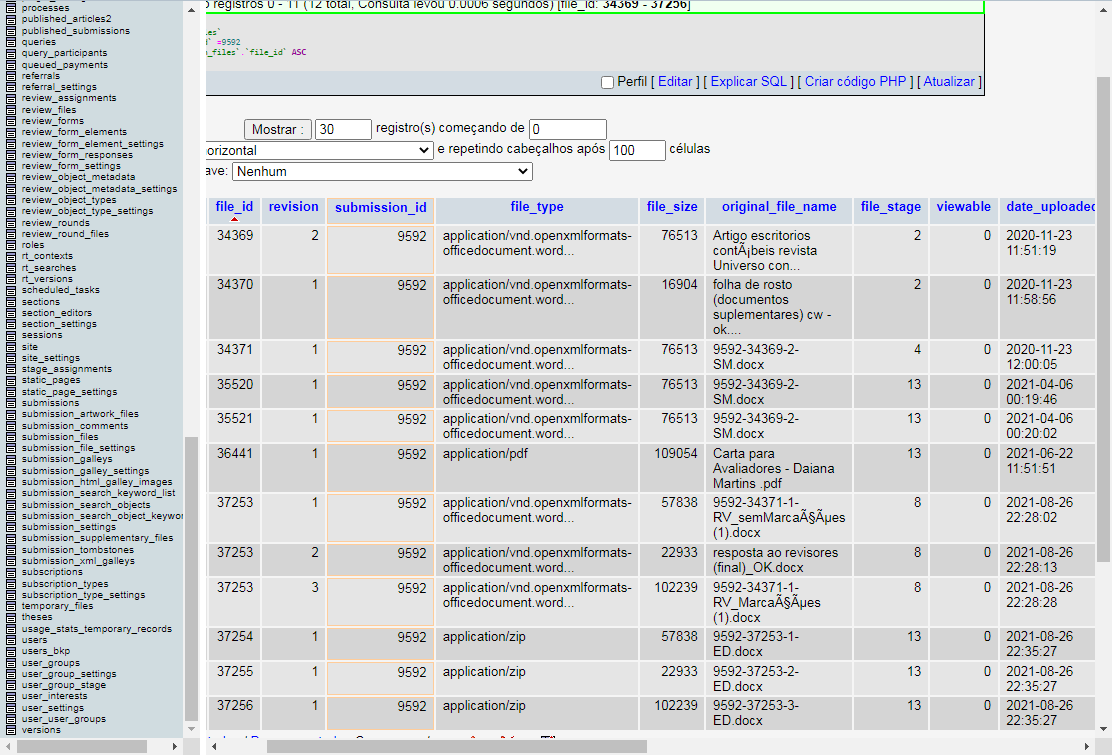 Folder containing the files in the HTTP server:


Any help would be appreciated,
TIA