For layout editor, there is no option to "Request", mentions N/A.

Hi @Reza,
I suspect you've disabled the Layout Manager role in Journal Setup.
Regards,
Alec Smecher
Public Knowledge Project Team
I think no. As far as I know, Step 4 of Journal setup covers the Layout Editor, here is the snapshot: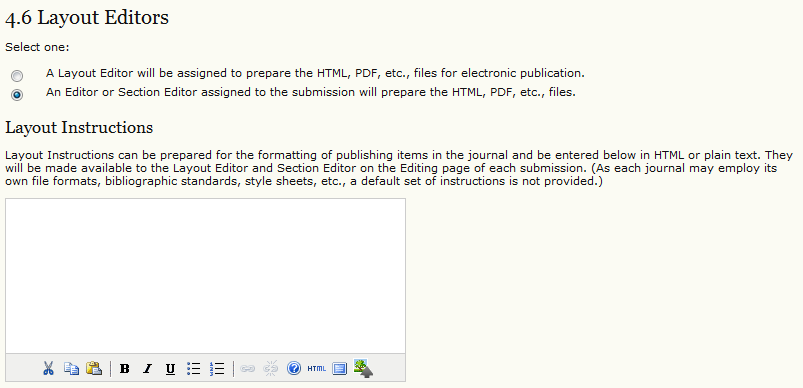 Hi @Reza,
Is it possible that your cache directory contains incorrect file permissions? Try deleting cache/*.php and see if the files are properly regenerated. See if the layout page changes to include an ability to assign layout editors as a result of the cache flush.
Regards,
Alec Smecher
Public Knowledge Project Team