Hi!
After upgrading one of our educational journals (used in our master programme) from 3.1.2.4 to 3.3.0.10, we noticed that all english labels for the role names (Settings → User & Roles → Roles) was missing. All role names looks like this: "##default.groups.name.manager##" etc. The role name labels are correct in Swedish though. ¨
There might be other english labels missing too.
In order to make the upgrade I had to migrate the installation to a new server with Ubuntu Server 20.04 LTS since the installation requried PHP 7.4.
It looks like this: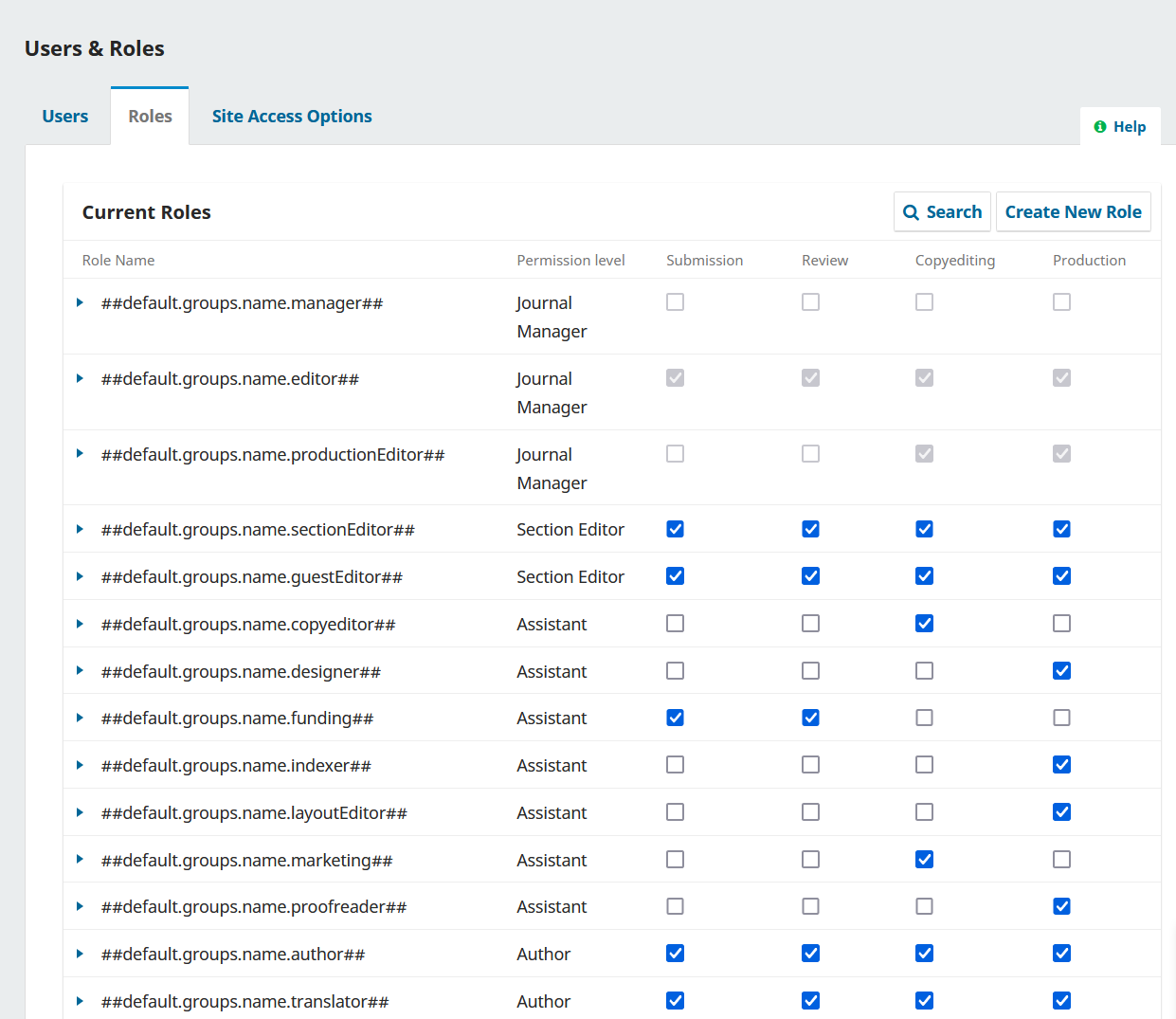 I can't find any thread with a similar problem. Could anyone give me a clue about what went wrong?
Best regards,
Tobias Carlsson
University of Borås