Hi
How Justify alignment for How to Cite, Copyright and reference section.
see allow in config section:
allowed_html = a[href|target|title],em,strong,cite,code,ul,ol,li[class],dl,dt,dd,b,i,u,img[src|alt],sup,sub,br,p,p[style],div[style]"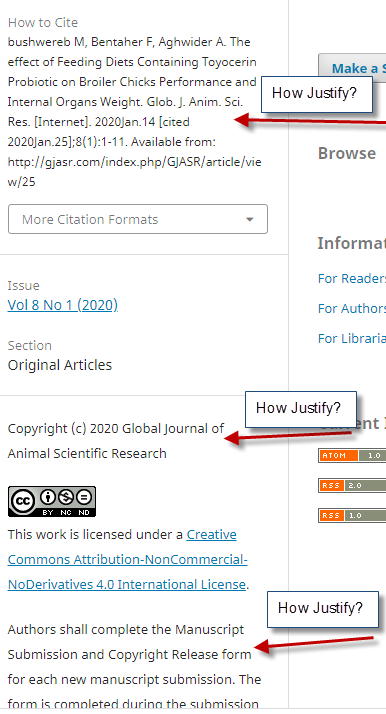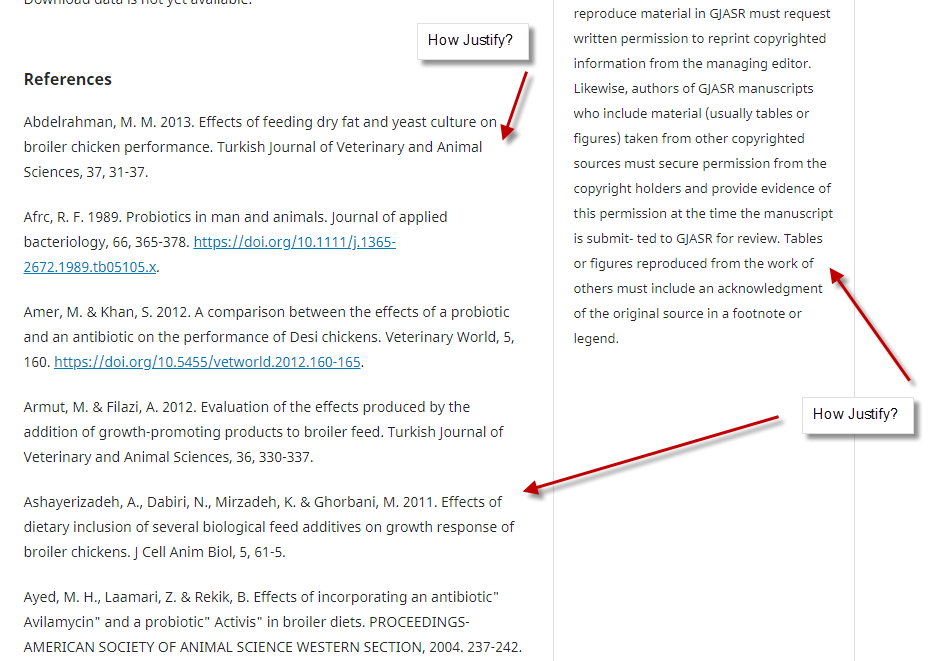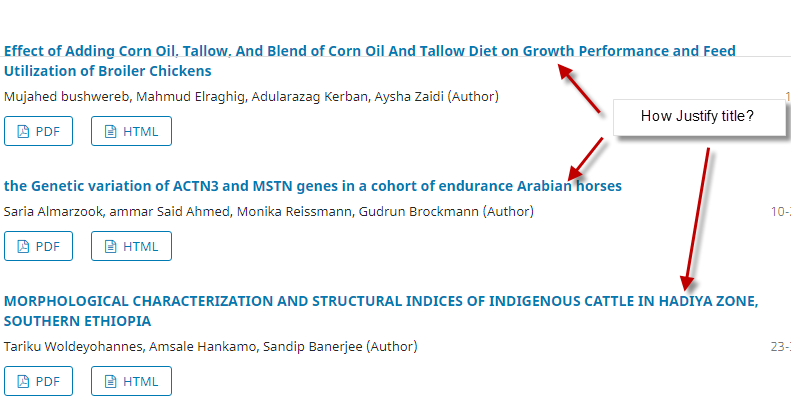 This has nothing to do with the allowed_html setting in config.inc.php, but with the CSS in the theme plugin chosen.
If you want to justify text, you would have to change the CSS in the .less files of your theme.
In my opinion, justifying text decreases readability because it adds space between words, which might separate those too much.