You mean I should turn > disable_path_info to off?
Hi @Altaf_Bankotkar,
Yes, set disable_path_info to Off.
Regards,
Alec Smecher
Public Knowledge Project Team
If I turn it off, The website does not work at all: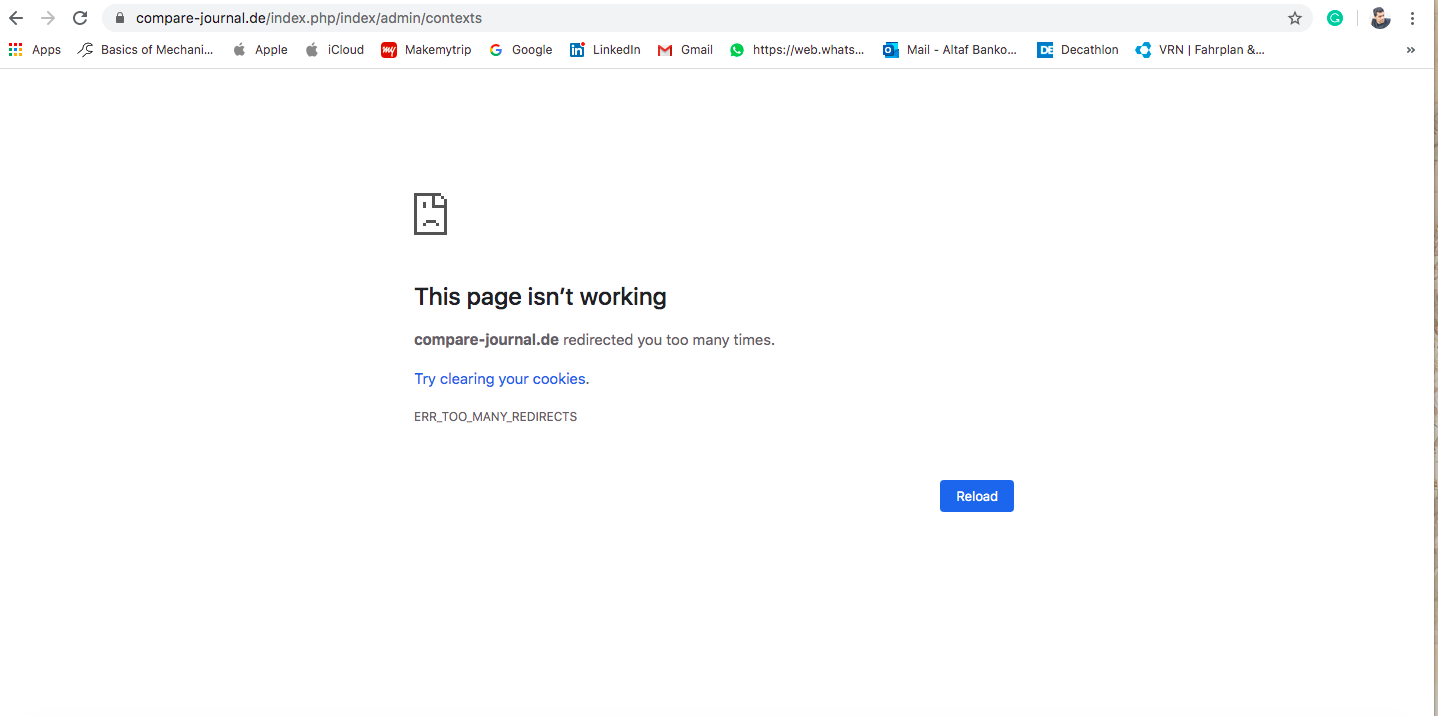 Hi @Altaf_Bankotkar,
That's an issue with your web server configuration, rather than OJS; here's a thread with some suggestions on how to set up your web server so that the PATH_INFO variable works as it should: About Restful Url with PHP CGI/FCGI - #2 by asmecher
I'd suggest spending some time getting it working with a test script, then come back to OJS and see if that fixes things.
Regards,
Alec Smecher
Public Knowledge Project Team
I made the test.php file, shows the following on the browser:


And no matter what words I put in the path, the request header always shows the following: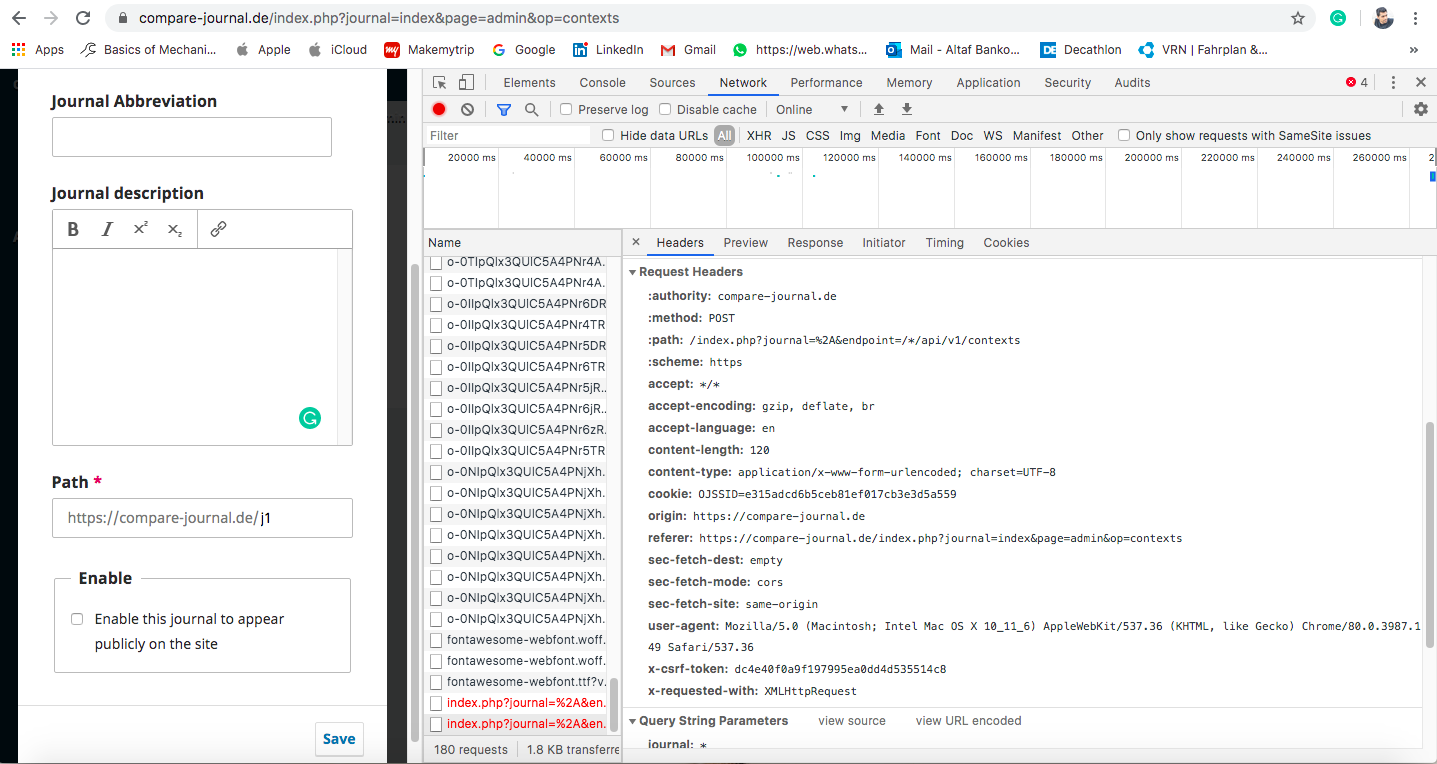 For anyone out there having the similar problem, my issue has been resolved by doing the following.
I Uploaded the php.ini file in my server. This file can be found on etc/php/7.2/apache2
Just copy this file and upload on your webserver
Hello Altaf, could you give more detail? I have the same troubles after upgrading OJS… Where exactly did you copy this file?
Thanks for your help!
in the root OJS installation file (where your config.php file is also located)
I didn't find a file php.ini nor a etc/php/7.2/apache2 directory
give me your mail ID, i'll send you the file. Just paste it in your root installation folder where config.php is located.
can you send me the file to me
he has send you the file? did you solve the problem?
Hi Altaf,
Could you please send me the file, as I'm encoutnering the same problem?
Thank you very much.
Sam.