Hello,
I am having troubles on showing the tools customized in the AddThis plugin. The plugin is enabled. I am already registered at AddThis. I have used it in other OJS 3 installations, but in this specific one, when pasting the code in the Page Footer it doesn't seem to respond. Can you help me out on solving? It might has to do with the installation? This is the screenshots: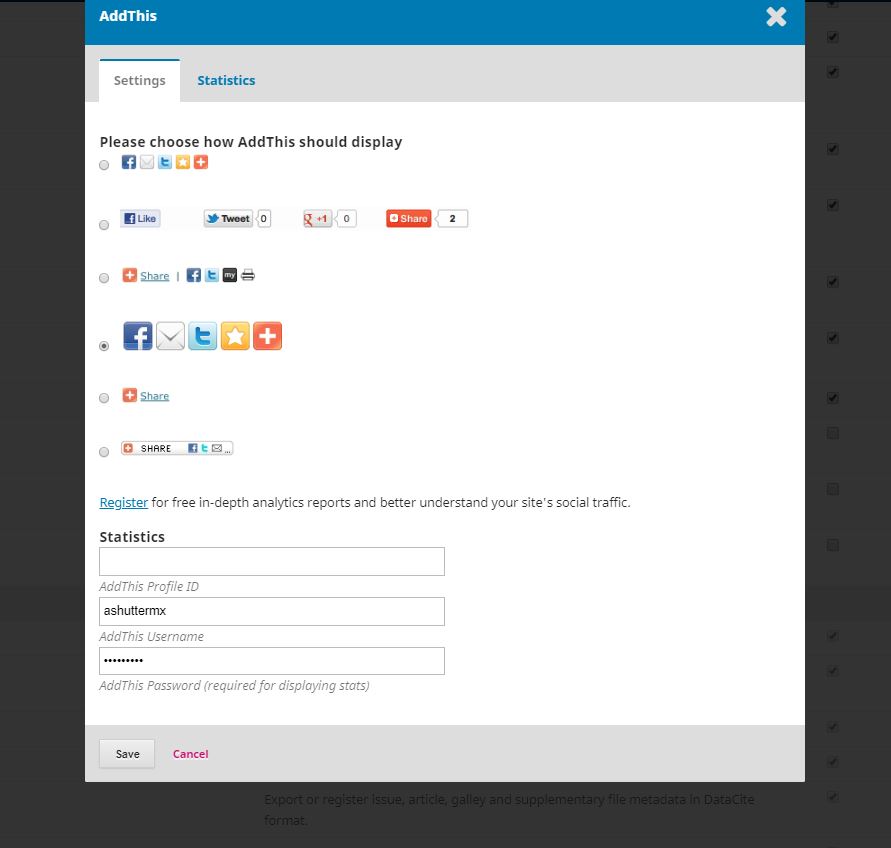 This is where I've installed it on other OJS site:
This is mostly a journal aimed at young people, so the sharing buttons or the follow ups are of the highest importance. Can anyone help me in this?
 Thank you very much!